Show me a successful company and I'll show you a company that loves to brag about what their customers accomplish. Feathr may be a little eccentric sometimes, but we're no different in that regard. Helping our customers succeed is what we live for.
One such successful customer this year was the Academy of Managed Care Pharmacy (AMCP). 2018 was their very first year using Feathr and they hit the ground running. AMCP is an 8000-member strong association dedicated to increasing patient access to affordable medicines, improving health outcomes and ensuring the wise use of health care dollars. A noble mission indeed, and one Feathr is proud to help accomplish.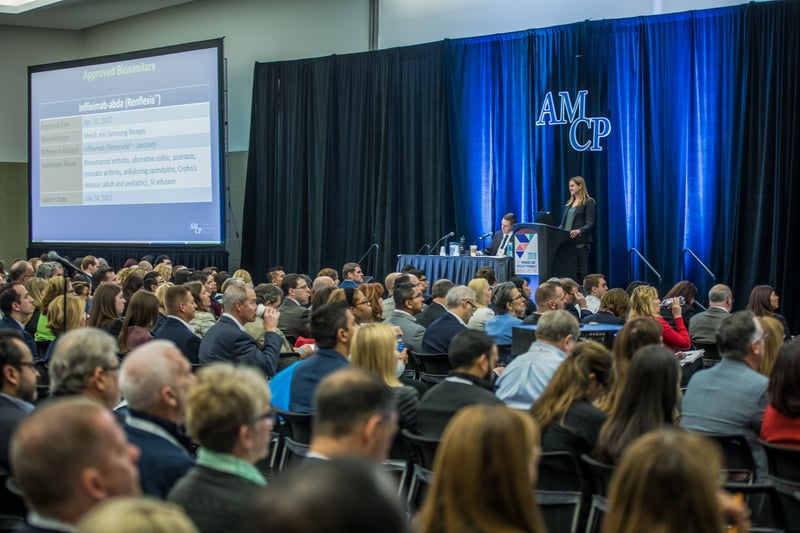 Attendees hear a presentation at AMCP's 2018 Annual Meeting.
For AMCP's 2018 annual meeting, marketing director Holly Abrams' goals were simple: to increase attendance and revenue. And she knew Feathr was the best tool for the job.
Using Feathr's audience segmenting and ad retargeting tools, Holly and her team were able to create an effective variety of campaigns that laser-targeted the people most likely to be interested in attending AMCP's annual meeting. The results speak for themselves:
1,300+ registrations earned through Feathr campaigns

A low $3.64 CPA

9x

ROI on ad spend!
Not too shabby for a first-year user, eh?
To learn more specifics about what kinds of campaigns AMCP ran to get these results, see examples of creatives, and more, check out our full case study here, and see even more on our Customers page.