At Feathr, our goal is to make world-class marketing that is both accessible and powerful. So when we first launched our programmatic advertising campaign builder, the interface and functionality were very simple.
That approach worked great – for some time. While our customers could clearly understand and use the builder, they also started to become more sophisticated digital marketers. And as their sophistication grew, their need for more robust tools did as well.
We started to hear questions like:
How can I show more ads at the beginning of my registration window to promote the early bird special?
How can I be sure that the same person isn't seeing my ad continuously?
How can I measure newsletter signups and registrations?
After hearing questions like this consistently, we decided it was time for our campaigns to evolve by exposing some of the configuration options we had been using internally to optimize campaigns.
We are proud to introduce our new campaign configurations. The advanced configurations give you more control over the setup and optimization of your campaigns.
Here are some cool things you can do with the new campaign controls...
Create Lookalike Audiences
A lookalike audience is an audience that is similar in profile to it's source audience based on online behavioral and demographic data. With the added campaign options, you can both create and target lookalike audiences.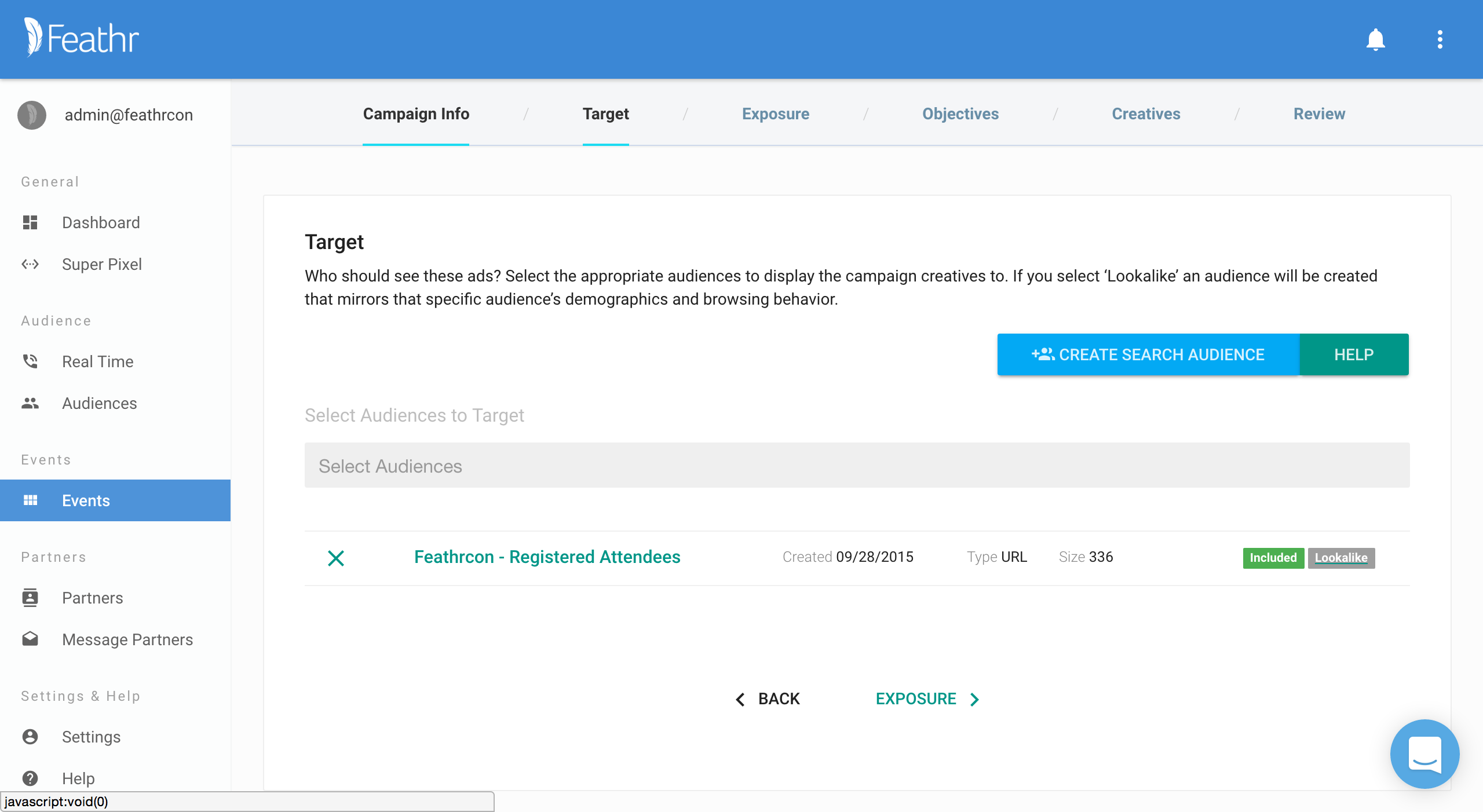 Campaign Pacing
Setting the exposure intensity establishes the number of times that a user will see the ad from your campaign. You can choose between light, medium, or heavy: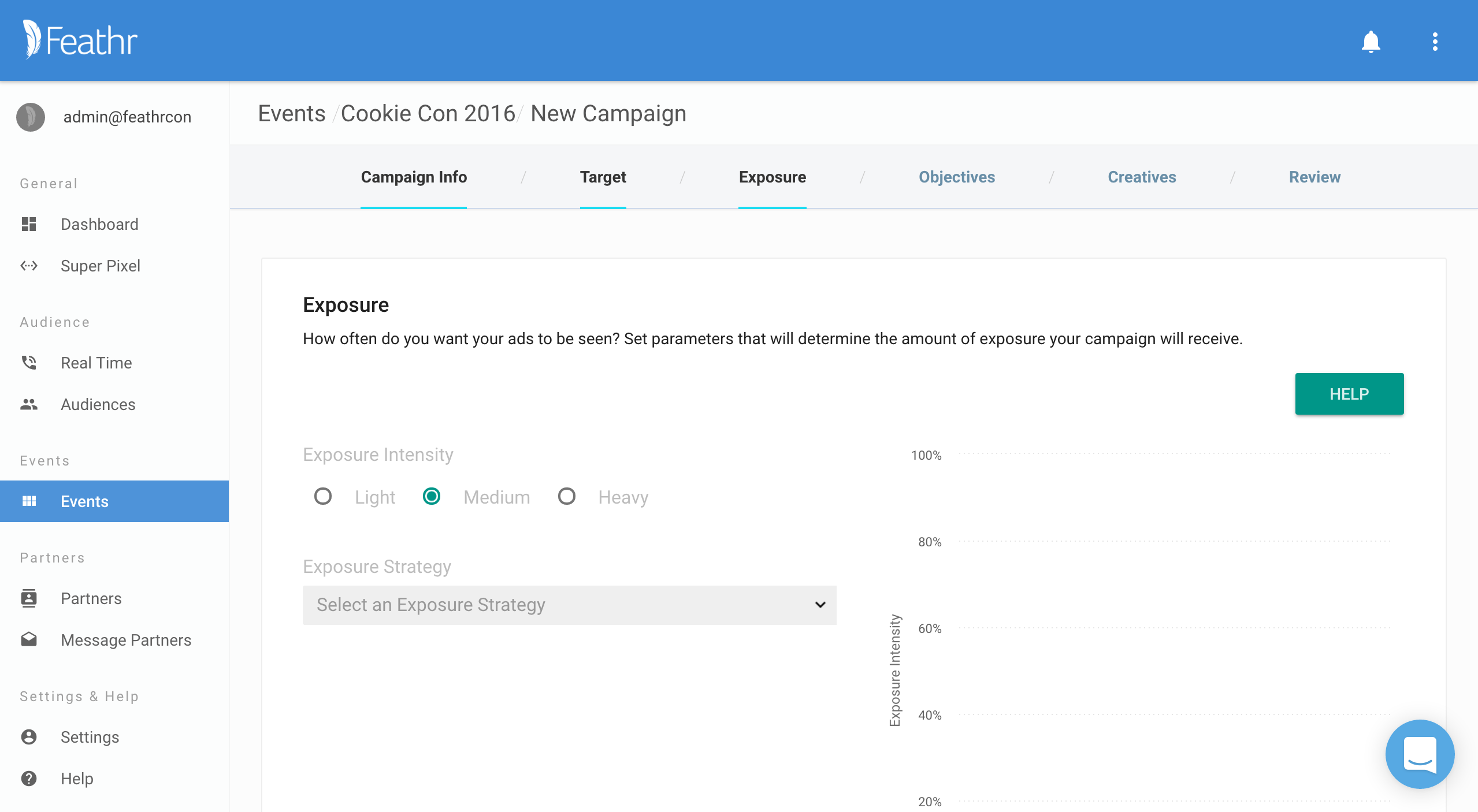 You'll choose the exposure strategy from the drop down menu. You can choose between flat, ramp up, ramp down, or focused. For instance, if you want most of your budget and impressions at the beginning of your campaign, you'll select "ramp down."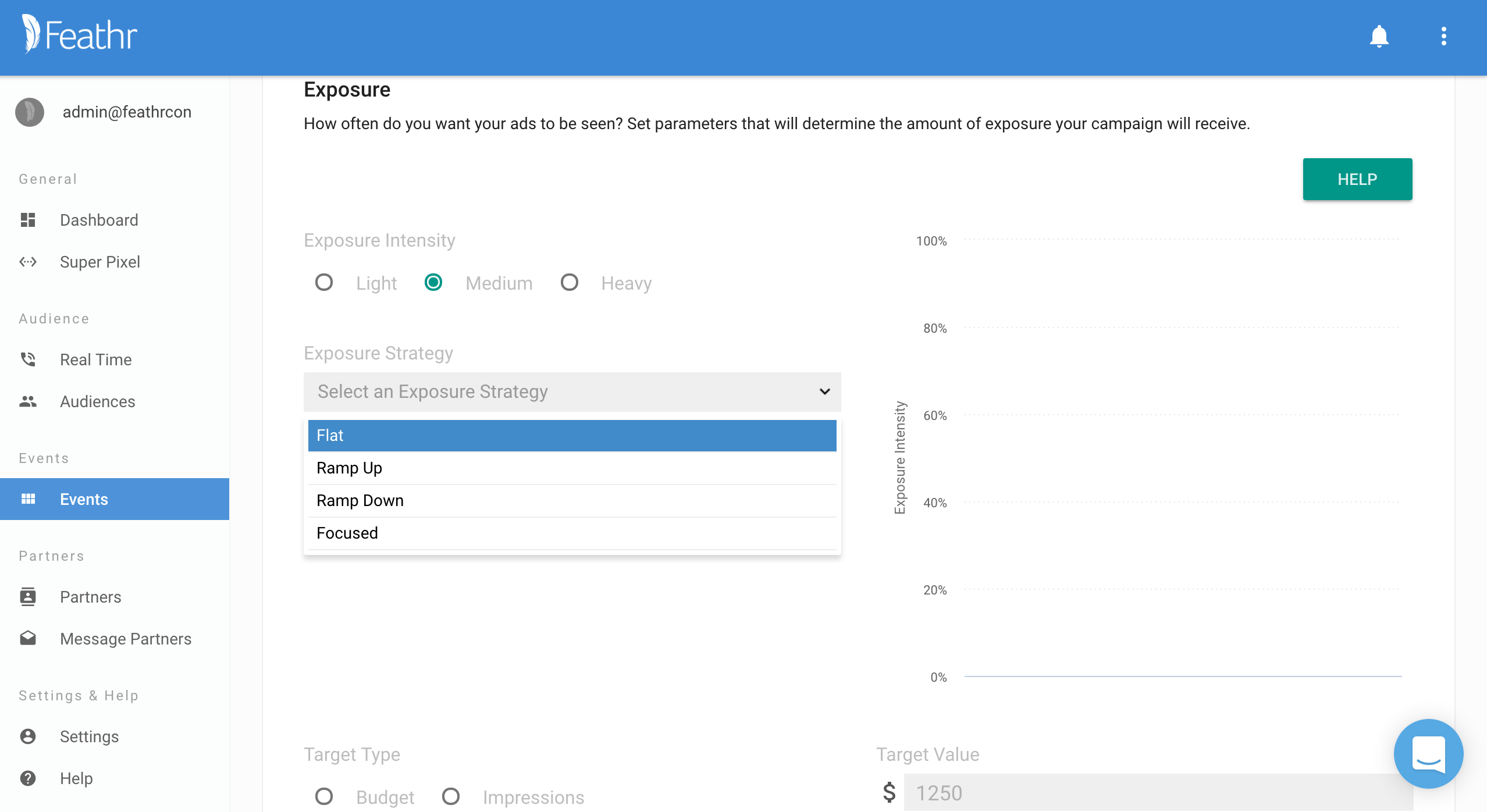 Some additional controls you can expect to see are:
Primary Campaign Purpose
Multiple Campaign Objectives
Search Audiences
You can see these, and other advanced campaign features live in the Feathr app today. If you'd like a more detailed walk-through of the entire campaign builder, check out this article written by Kristen from our development team.
And as always, if you have any feedback or would like a personalized walk through of these new features, just get in touch with your customer success manager.
Want to hear from our customers about how these features have grown their events?
Meet us in person at Feathr Live!