Last Wednesday, Feathr hosted another Feathr Live event, the second in a series of in-person discussions with event industry leaders about personalization, data, and the future of live events. Held in Dallas at the headquarters of Feathr's newest strategic partner, Freeman, Feathr Live brought in a group of Dallas-area event pros and association leaders who were eager to learn and discuss the rapid evolution of their industry.
In-Person: Practicing What We Preach
Feathr's co-founder and CEO Aleks Levental led the discussion, along with Customer Success Manager Alyssa Vertuca and Senior Product Specialist Jeff Bunkin. Manufacturing society SME's Senior Digital Marketing Specialist Amanda Krigner was also in attendance as a special guest presenter. SME adopted the Feathr platform in 2016, using it for nine events and experiencing growth in exhibitor engagement, attendance, and monetization. As an event marketing expert and Feathr customer success story, Amanda offered her insights on best data practices, marketing tips, and her own use of Feathr.
Among the spirited topics of discussion were maximizing engagement with customers and members year-round to increase retention, driving more attendee acquisitions & registrations through data intelligence, and how to optimize every interaction through personalization. Feathr's message is that personalization is the future of live event success, and it is only achievable through data insights.
And the message is getting through. Feathr Live attendees were actively engaged with the discussion, and offered their own wisdom, experience, and even a few challenging questions. Feathr live is an educational event for all involved. We like to show off successful ways to use Feathr, but we love to learn.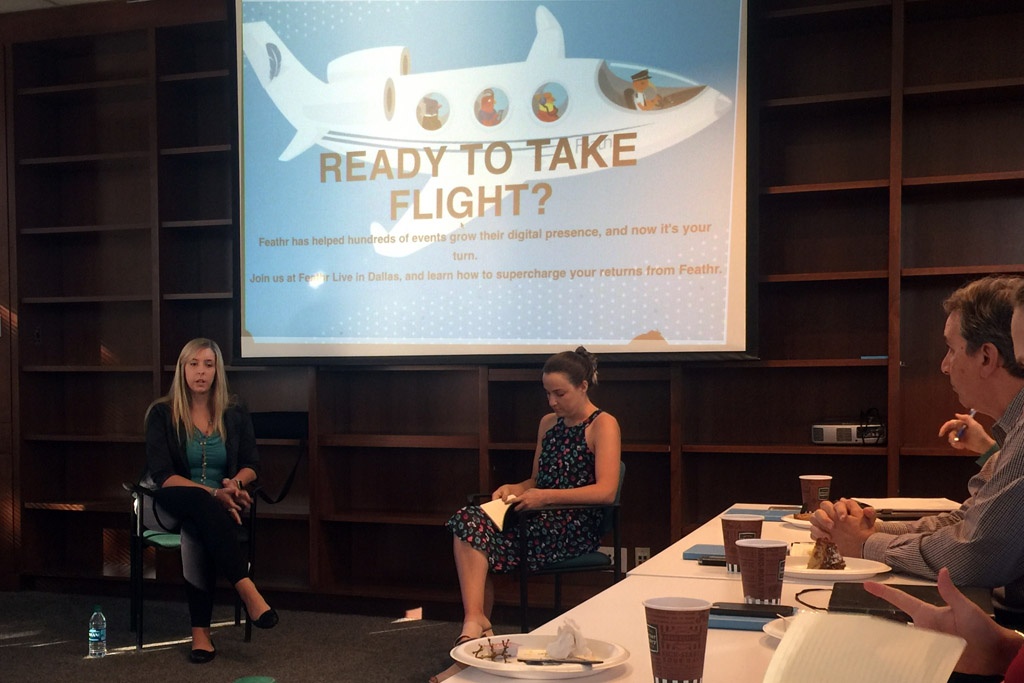 Photo credit: Feathr
We'd like to extend a sincere thanks to all who attended Feathr Live in Dallas, as well as our hosts Freeman and our special guest Amanda from SME.
The next Feathr Live event will take place soon. Come join us along with your peers and industry leaders for breakfast and another enlightening discussion. Details are in the link below.