GAINESVILLE, Florida – Gainesville-based startup Feathr has outgrown the Florida Innovation Hub and is relocating its headquarters to a larger, fully-customized office space in Gainesville within Innovation Square. With productivity surging after a brief stint in Austin, Texas, the event marketing technology company expects the new space to facilitate the additional growth on the horizon and attract and retain quality employees.
"The relocation is a much needed move," said Feathr CEO and co-founder Aidan Augustin. "It not only gives us more space, but the features and quality of the space are critical as we recruit employees and provide a great place for them to work."
The newly-renovated office space, developed and managed by local real estate company Trimark Properties, boasts a clean design and energy-efficient features. The 2000-square-foot sustainable building includes both open workspace and private offices, a conference room, an upscale kitchen, and small offices for meetings and phone calls. The office space was customized specifically to fit Feathr's needs as they forecast to double their workforce over a short period of time.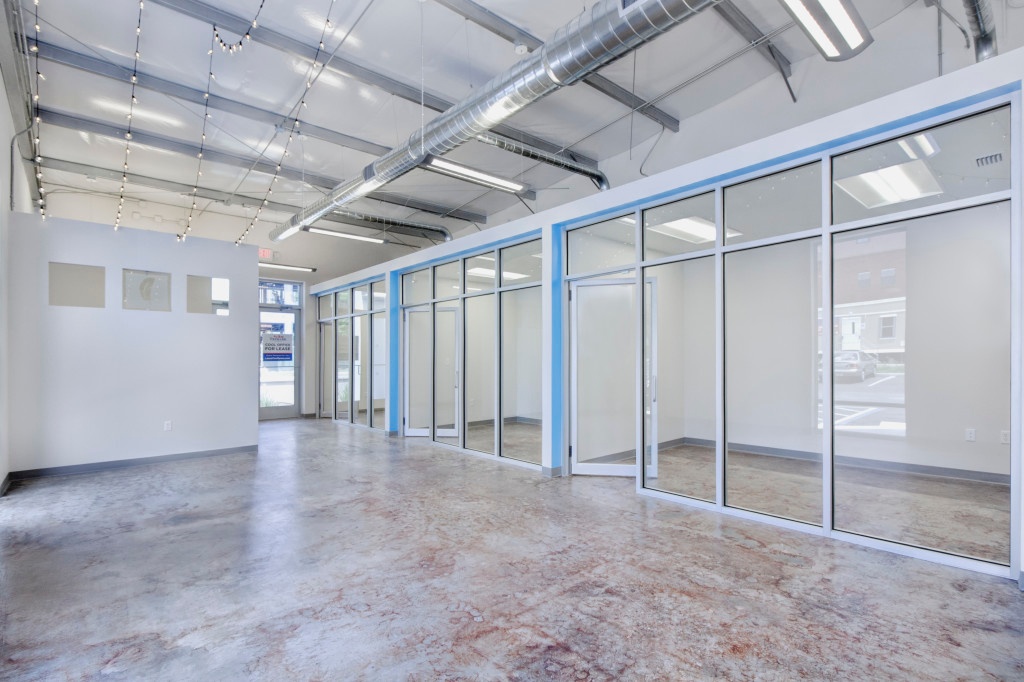 "We've had a sense that what we're doing was going well and knew we were going to grow," said Aleksander Levental, CEO and co-founder of Feathr. The company grew quickly enough to occupy nearly an entire hallway within the Florida Innovation Hub. Their growth is projected to continue into the next year.
After winning a "Move Your Startup to Austin" contest at South by Southwest (SXSW) that netted six figures of investment resources for the company, Feathr spent a year in the Texas capitol before deciding to move back to Gainesville. The move to Austin, first thought of as an opportunity to grow the company, turned into a "full pivot point" to reinvent the company before returning to Gainesville to utilize the many resources the city has to offer private businesses.
"Being in Austin, we thought it would be incredibly difficult to grow," said Augustin, positing that the high cost of living, overvalued labor, and increased competition in larger cities causes barriers to private business' networking and recruitment pursuits. "We were a dime a dozen there. We could pay a premium in Gainesville and it'd still be cheaper than other startup hubs."
Back in Gainesville, Feathr has enjoyed a larger professional network and a more refined talent pool that has supplemented its growth.
"People knew who we were, people know the Feathr name and logo," said Augustin. "And it goes without saying that those other cities don't have UF."
The newly-renovated office space is more than just a place to conduct business for Feathr. It will be a personification of the culture and image the company has cultivated since its "reinvention" before moving back to Gainesville.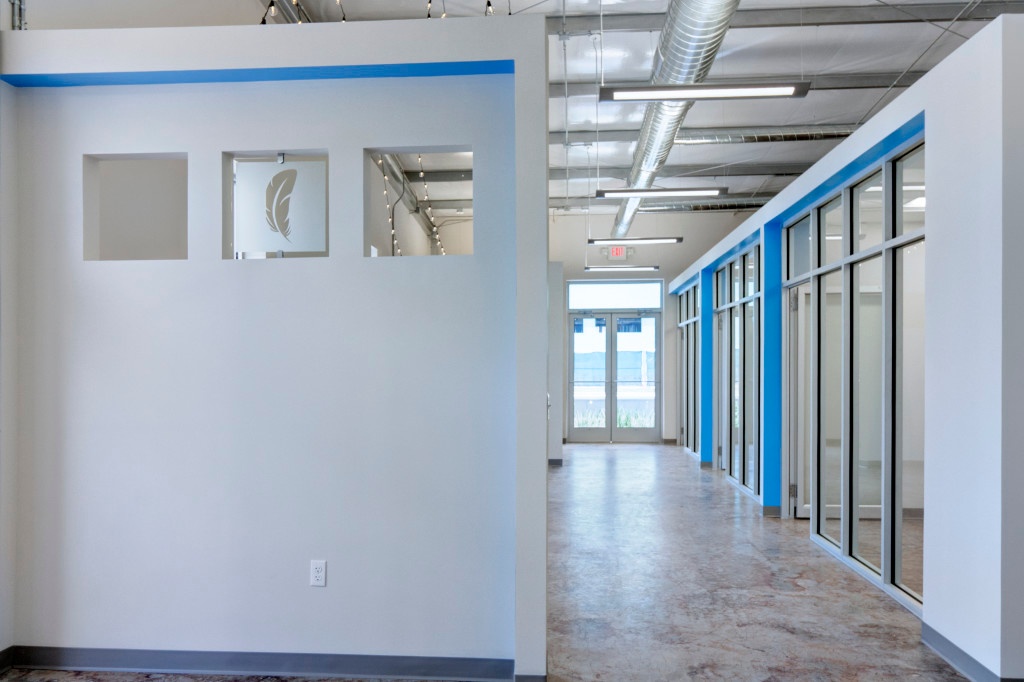 "This is the new trend in Gainesville office space," said John Fleming, managing partner of Trimark Properties. The Gainesville real estate company worked with Feathr to customize the space to their needs. "Sustainable, collaborative work spaces need to reflect the company's ethos and be a place that encourages productivity at the same time."
The end goal for the event marketing technology company is not only to grow, but to grow the right way without the "startup pageant" mentality that focuses on aesthetics rather than real value and productivity. With the new office space in Innovation Square, Feathr is positioned to grow efficiently while also attracting and empowering new employees.
"Here we can be a big fish in a small pond," said Augustin. "And we can be one of the best places to work in Gainesville."
About Trimark Properties
Trimark Properties is a real estate developer and property management firm specializing in multi-family and commercial real estate, with headquarters in Gainesville, FL. As one of the primary landowners in Innovation Square, Trimark provides custom-built office, research, lab, retail, and café space for start-ups and established companies. They are the thirty-five-time winner of the Gainesville City Beautification Award.
Our progress is all thanks to you!
Come tell us your success stories, learn from our customers, and stay ahead of event trends at Feather Live.

Head of Growth at Feathr. You can generally find me at my desk, wearing two sweaters, listening to World music, tabbing between soccer sites, optimizing and running Feathr's customer service.