Feathr is known for boosting event attendance using digital marketing tools, most specifically our remarketing technology. While attendee acquisition is Feathr's most common use case, remarketing can be used to drive traffic to any page, and that opens up a world of possibilities for your events. Today we'll talk about another powerful use case we're often asked about: how to use remarketing for lead generation.
Remarketing for lead generation is especially useful for event pros who organize conferences with high ticket prices. The higher the ticket price, the more value attendees expect and the more nurturing required to convert. It's similar to sponsor and exhibitor promotion, but in this case, marketers are responsible for building a list of qualified potential conference delegates for their sales team, as well as helping nurture delegates further down the sales funnel. Remarketing is a uniquely effective tool for accomplishing just that.
There are a number of effective ways to generate leads through remarketing, but the most engaging way we've seen is to advertise lead magnets, such as attendee lists, gated downloadables (like industry reports or white papers), official event brochures, or a newsletter.
The strategy of remarketing for lead generation is to get prospects "in the door" with low-stakes offers and engaging content so that your sales team can take over from there to handle the actual ticket sales.
It starts with great content.
This should be table stakes. You already know quality content is the heart of any conference, and not only during the time at the convention hall. More and more events are producing content year-round to increase brand value and keep their audiences engaged throughout the year. That engagement is immensely valuable and impacts bottom line more than you might realize.
How, then, do you:
Squeeze the most possible value out of your event's content?

Get that content in front of net new audiences?
This is where remarketing comes in.
Remarketing is a broad name for a set of technologies that enable website owners to market to their own website visitors with ads on other websites. It works by capturing non-personally identifying information (usually in the form of IP address and non-specific geographical location) from visitors to your website, and using an online ad serving platform (like Feathr) to show ads to that same audience on other websites they browse.
The message of the ad can be anything. Feathr's prime use case, for example, is to use those advertising opportunities to encourage visitors to register for an event. But the bigger the ask, the more an audience needs to be certain of the value to them. That's why it can be ineffective for high-value events to earn registrations with no more than a simple reminder to come back and finish registering. Lead magnet content, therefore, becomes a successful bridge to persuade your audience that your event is worth it, and to help them make their way further down your sales funnel.
Next step: know your audience.
Of primary importance is ensuring the audience you're nurturing finds your content relevant, valuable and interesting. With the right offer, you can easily bring back visitors that left your website without converting.
Use tracked behavioral clues to serve the right ads and target the right people with the right content. One way to do this is called segmentation. Feathr and many other remarketing platforms enable audience segmentation, which places visitors in discrete segments based on their browsing. Even if you don't know who your website visitors are, their browsing behavior can distinguish them. Visitors to the event schedule and attendee registration pages, for example, are more likely to be potential attendees than visitors to the "why exhibit" or "how to sponsor" pages.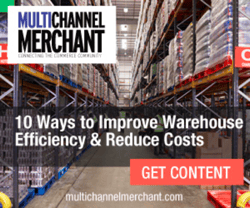 Above are two examples of successful Feathr customers' ads served to a segmented audience that expressed interest via browsing behavior, but did not yet register.
Cross-Promote.
If you're fortunate enough to have multiple products within the same industry vertical, take advantage of that and cross-promote to people who are part of your online communities, engaging with relevant content online, and visiting your blogs and e-publications. Segment those users based on interest (for example, if you organize a conference about the gas industry in Africa, target the people who are reading relevant blog posts about gas and energy or business in Africa, and get them to download the agenda for your event).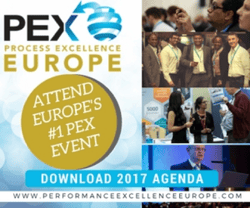 Two examples of creatives that drove downloads of event agendas to move potential qualified delegates further down the sales funnel.
It's critical to have a strong CTA.
Once you catch their eye, what do you want them to do? Make sure your banners have a clear call to action, such as "Click for free download."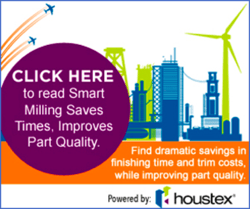 Clear and unique calls to action, as in the examples above, are crucial to getting the right message to potential qualified delegates before they make the decision to register.
Think about the funnel.
Give yourself enough time and start early - larger purchases require a longer consideration period.
Consider where your audience is in the funnel and purchase decision, and escalate your message with the final CTA when appropriate.
Using the ad creatives above as examples, start with messaging similar to those on the left. Make it about discovery, branding, and education, and then escalate your CTA toward the end requesting the direct action of registering, similar to the ads on the right.
Test, measure, and tweak.
Don't be afraid to test different kinds of content and calls-to-action. And when running campaigns, keep an eye on things like Click-Through and View-Through rates as a way to measure engagement. Is the content grabbing their attention?
Click-throughs to downloads are the easiest to track and measure performance but pay attention to view-throughs as well. It's less and less common for people to actually click banner ads, but what's far more likely is for them to see multiple ads, have their interest piqued, and then google their way back to your site and the content piece. It's important to recognize those ads still did their job when that's the case.