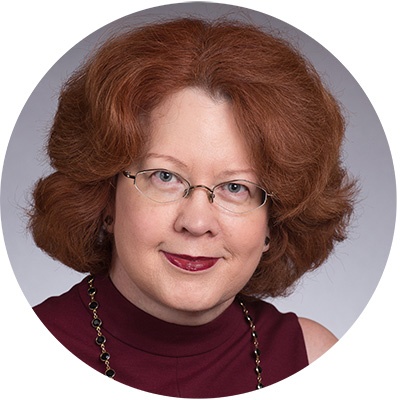 Tell us a little about your career background and how you ended up in your position at AMCP.
I am an association marketer going on 25+ years now. I started as a copywriter in various ad agencies. The bulk of my career was spent in education-based associations, until I realized health care was the place to be—and now I am at the Academy of Managed Care Pharmacy, going on 4 years.
What are the main goals of AMCP's meetings and how do you make sure you achieve them?
We always aim to keep pushing our attendance levels higher – more than 4,500 for our annual meeting, 3,000 for our fall Nexus conference—but we also want to ensure a unique experience for our attendees. The atmosphere of the annual is the "big tent" of ideas and stakeholders in managed care pharmacy and the broader health care market. Nexus is meant to be more immersive, more focused content on innovation and "seeing the future" of health care.
What attendee acquisition strategies have been performing best for you?
Honestly, the one that really moved the needle was one we did early on—the early-bird gets the ROOM. This is our second meeting in a row where we have run short of hotel rooms in our original hotel blocks and our people are beginning to respond to that prompt to ensure themselves the hotel of their choice. The other big draw is the early-bird discount cut-off. Even though most of our attendees' registration and travel fees are paid by their company, they do try to get the best deal. Among the banner ads currently running on Feathr, the ones that have performed best overall are ones that feature a statue of Paul Revere—not sure why (and honestly, his visage was not everyone's favorite imagery here at headquarters), but from a CTR perspective, Paul plays!
If you had every attendee, speaker, exhibitor, and sponsor's undivided attention for one minute, what would you be dying to ask them?
I would like to hear what influences their purchase decision and timing—and why they wait as long as they do in some cases, knowing the perils of hotel choice, exhibit space availability, and post-early-bird fee increases. I'd also like to hear if there is any specific educational content or theme that makes them say "I need to be at this meeting."
What could the meetings and associations industry be doing better?
I think they have survived the "no one goes to live meetings anymore" scare pretty well (I think reports of the death of live meetings were greatly exaggerated), but I think there does still need to be a reckoning between how one programs for electronic and virtual learning in between live events and finding a way for it to complement live events.