Where: ASAE Center, 1575 I St NW, Washington, DC 20005
When: February 23, 2018
Featuring: Amy Fisher and Jessie Wolfe from ASIS International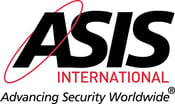 Would you like to learn how one of the world's leading associations is effectively reinventing their entire organization?
Over the last 18 months, ASIS International has been in the process of completely overhauling their association – from marketing and branding to events and communication.
At Feathr Live DC, we'll be digging in to understand:
How traditional association marketing wasn't working for ASIS International.

How they have changed their approach to marketing to members and their annual event.

What challenges they have faced along the way.

And, most importantly, the impressive results they have seen from making those changes.
Join us at Feathr Live DC and learn how you can apply radical changes to your marketing approach too.
Schedule of Events
8:30 AM: Breakfast is served (local bagels, bagel toppings, a variety of coffee and coffee fixings)
9:00 AM: Feathr Live program begins. Welcoming remarks/introduction.
9:15 AM: Interactive conversation featuring ASIS International and Feathr, featuring a presentation on digital trends in events and associations and actionable takeaways.
10:00 AM: Q&A session until 10:30 AM
10:30 AM: Close
Register here and we'll see you in February!