Even though 2019 didn't exactly turn out the way Blade Runner predicted, there have still been plenty of technological advancements in recent years. And marketers certainly have not been immune to the wild growth of tech tools. But the basic tenet of marketing for events and associations remains unchanged: demonstrate the value of your service to qualified people, and make it easy for them to sign up. Some modern tools make that job more complicated, and some make it way easier. In this article, we'll focus on the latter and talk about 5 of the tools we recommend in 2019 to grow your association and events without turning your life into a dystopian sci-fi nightmare.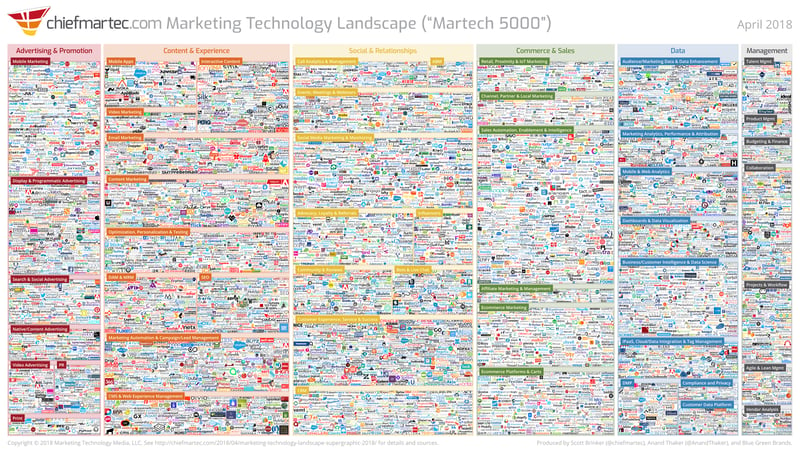 This (now infamous) slide is a snapshot of most of the digital marketing tools available today. Choosing and implementing tools can be a full-time ordeal, especially when they're not made for the events and associations industry.
Well, we at Feathr have worked to grow 1500+ events and over 300 associations now, so we've learned which tools actually help marketers at those associations achieve their goals, and which are just part of the static. In this article, we'll discuss 5 of the tools that will grow your attendance and membership, increase brand engagement, and boost revenue this year. They are:
Retargeting
Geofencing
Landing pages
Partner invites
Paid search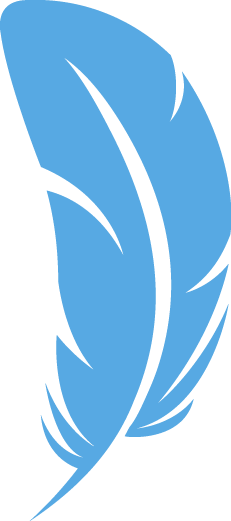 By the way...
To learn about the complete marketing toolkit we recommend for event and association marketing in 2019, along with specific and actionable use cases for each one, read our newest ebook, The Modern Marketing Toolkit for Events & Associations. It's a free download and a quick read.
Get Started →
1. Retargeting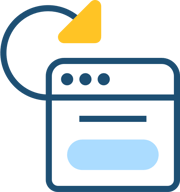 Retargeting is a form of smart display advertising served to segments of your own web audience. Retargeting only shows advertising to individuals who have already visited your website, a strong indicator of interest in your association and its events. Retargeted ads can display on nearly any website, so your message catches your audience wherever they happen to be online. On average, retargeting increases the likelihood of conversion by 70%. You shouldn't ignore that.
Like all the targeted advertising tools in this article, it relies on the principle that marketing performs best when it aligns with the unique interests of those it is served to. It means you're not wasting money on cold, unqualified prospects. They already know you. They already like you. And as a result, they are significantly more receptive to your advertising.
It's simple, too: just choose your segments (examples of segments are people who visited your registration page, people who visited your "why exhibit" page, people who visited your "benefits of membership" page, etc.), design a message and a creatives that would resonate with that segment, and a campaign budget. Some Feathr customers run a dozen or more different targeted advertising campaigns in the months leading up to their events, and many see 100x ROI and higher, since display ad space is cheap and event tickets are valuable. Retargeting is effective, precise, and easily scalable.

Read about specific retargeting campaigns that boost event attendance right here.
2. Geofencing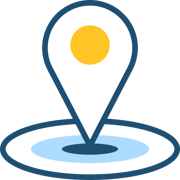 Powered by GPS and RFID technologies, geofencing is a tool that enables targeted advertising to a pinpoint physical location, served to mobile devices within the virtual boundaries of that location. Geofencing can serve ads to locations as specific as an individual street address.
When qualified prospects are gathered together in one place, a geofencing campaign will ensure that your message gets seen on mobile devices in that location. It's an extraordinarily efficient marketing tool, especially for top of funnel/brand awareness campaigns. Association and event marketers have been especially successful when geofencing competing events, aiming membership messaging at college campuses to boost student membership, and for sponsor/exhibitor prospecting, by geofencing the offices of prospective partners.
Learn more about geofencing for events here.
3. Landing Pages
These are simple, custom webpages to which advertising clicks are directed. They are the modern alternative to the common practice of directing email, paid advertising, and referred traffic clicks to either your homepage or a registration page.
Homepages tend to bombard visitors with information. They have menus with links, contact info, membership services, a member portal login, event information and more. But they're not designed for the express purpose of converting ad clicks. That's where landing pages shine.
The strategy behind custom landing pages is to give visitors all the information they need and none they don't – based on the interest they've displayed through responding to a specific ad or email. In essence, a properly designed landing page will include just the information required to drive responders from a campaign through to a particular action.

That action could be to register for an event, sign up for membership, or even just request more information. The call to action is up to you, but the conversion rate will increase. When shopping for a landing page builder, look for one that offers attractive templates and easily scalable production.
Learn about Feathr's own landing page builder, Pages, at this link.
4. Partner Invites
Word of mouth advertising is the only kind you can't buy. But you can nurture it with the right incentives. For example, every one of your event partners has their own unique audience, and that audience can be yours too. Persuade event partners to promote their involvement with your event by offering custom collateral such as social sharing images, customized emails, and ad creatives they can use with little additional effort on their part. This is a reliable way to get them to promote for you, putting your message in front of your partners' audience's qualified eyes.

To further encourage participation, Feathr has seen great success from customers who offer special discounts or programs to event partners who register a certain number of attendees through their invite collateral. More tickets for their team, a sponsorship upgrade, a bigger booth...get imaginative. But make sure your invite supplier offers customizability at scale and analytics for partners to track their own referral campaigns. It makes your job easier and offers partners quantitative data about the success of their own campaigns.
Learn about more ways to incentivize event partners with an invites program.
5. Paid Search
Paid search is a form of advertising triggered by prospects' web search behavior, and like each marketing tool mentioned here, it precisely targets qualified prospects. Unlike programmatic advertising such as retargeting, prospects don't need to have visited your website or interacted with your advertising before they can be targeted by a paid search campaign. They include themselves in the campaign by searching the web for phrases you identify as relevant to your organization's goals.
When you run a paid search campaign, you choose a set of search terms, and when people search for those terms, they see your ads. Simple as that. All you have to do is choose which search terms are likely to be most relevant.
Paid search is especially useful for building new audiences, since it introduces people to your messaging for the first time. It ensures that ads and prospects are perfectly matched.

A good way to start with paid search is by using Google's free keyword planner. Try it out!
Like we mentioned, these are not the only tools we recommend. But they are an excellent start to bring your marketing up to speed and continue to meet any lofty marketing goals you have for 2019.