Build purposeful connections
As the good marketing platform trusted by 1,300+ nonprofits, Feathr is purpose-built to help your organization unlock more ...
Clarity: Deeply understand your people. Cultivate trust through personalized messaging and offers.
Results: Reach your people where they are. Run omnichannel marketing campaigns from one tool.
Confidence: See signal, not noise. Eliminate guesswork with actionable real-time reports.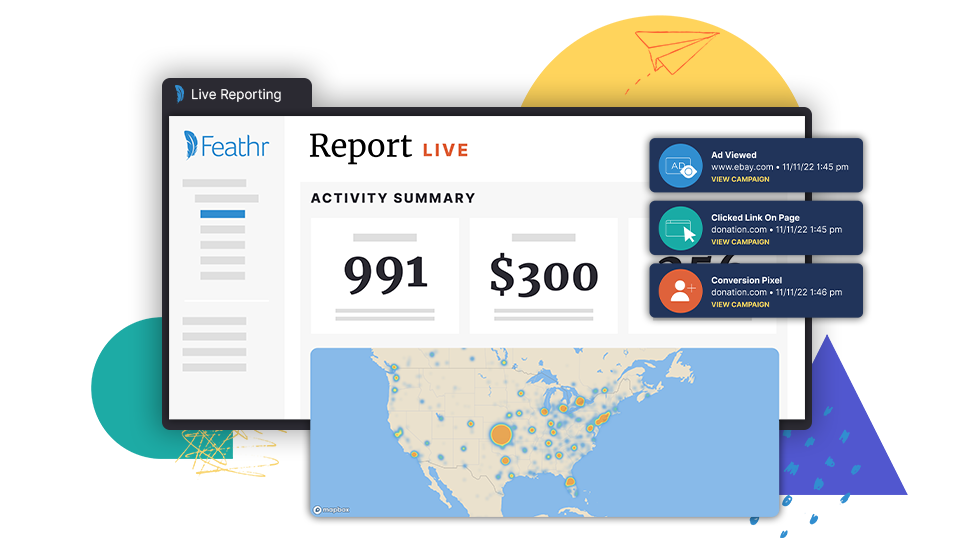 Who Uses Feathr
Feathr works for
Nonprofits
Find more donors and volunteers
Nonprofits
Associations
Gain more members, sponsors, and attendees
Associations
Product
Explore Feathr's features
Digital advertising
Reach your ideal audiences anywhere online with social and display ads.
Email marketing
Segment, organize, and activate your email list with email marketing automation.
Analytics and reporting
Get clear, powerful insights into your marketing efforts with simple metrics and reports.
Grow memberships
Grow memberships
Attract donors
Attract donors
Increase attendance
Increase attendance
Boost engagement
Boost engagement
Expand audiences
Expand audiences
Improve communications
Improve communications
Clients
Trusted by 1,200+ organizations worldwide
Fly With Feathr
See how Feathr can work for you