mdg is a marketing-driven agency with a 40-year track record of creating powerful campaigns that deliver results.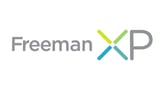 FreemanXP is a global brand experience agency that empowers brands through personalized experiences.

The Social Effect a specialist digital marketing agency who believes there's always a smarter, faster and better way market your events.