Get the highlights from GRACE's Farm-to-Table Gathering to End Homelessness and learn how they planned and promoted their hybrid fundraising event.
The background

GRACE is a nonprofit organization on a mission to end homelessness. Spreading COVID-19 is not a part of that mission.

When it came time to plan their annual fundraising event, they had to make some tough decisions. Having completely closed their campus to volunteers and donors since the onset of the pandemic, they knew it was especially critical to engage with their supporters, in person or virtually, to celebrate all they've accomplished during these extra challenging times.
When you've ended homelessness for 350 people, provided more than 124k crisis services, and served over 112k meals — in a year like 2020 — a celebration is in order! So what did they do? GRACE's team did what they do best: they rolled up their sleeves and got creative.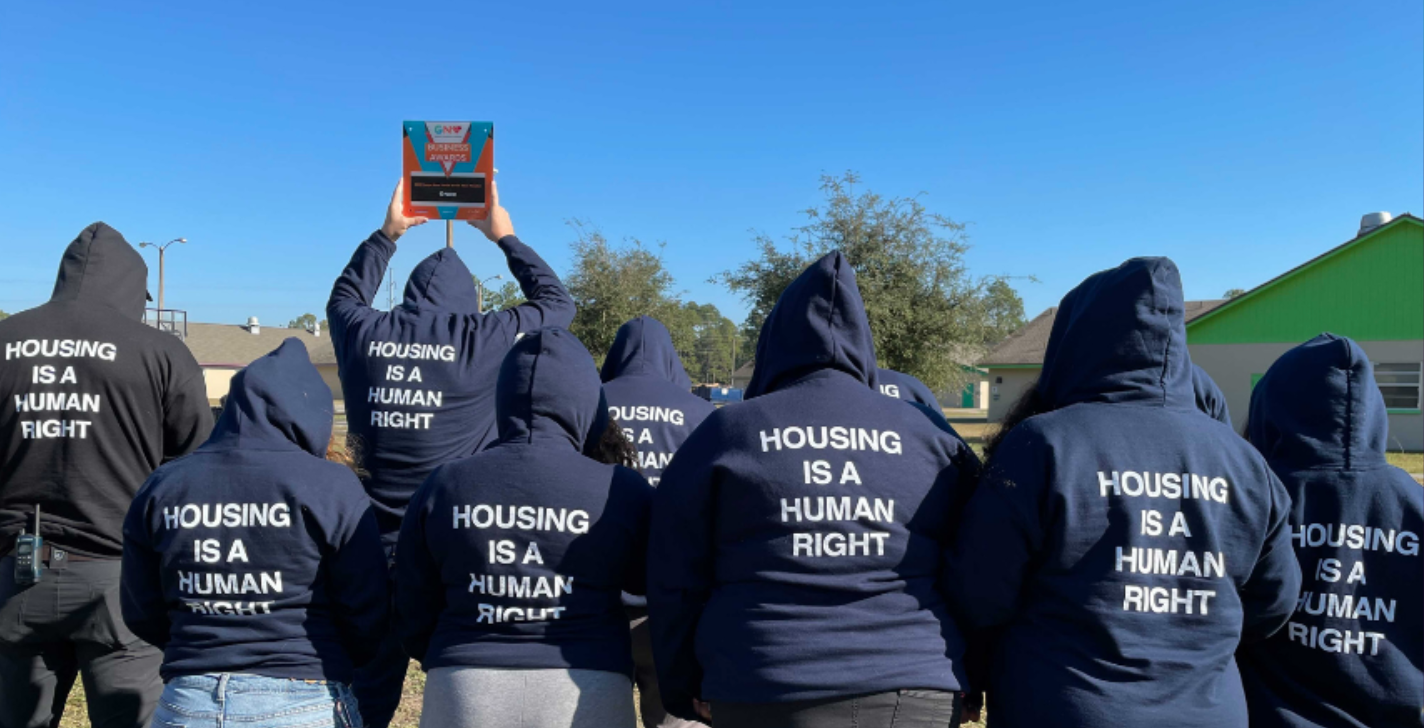 After a spirited brainstorming session, they eventually decided that hosting a hybrid event would be their best option. Without many examples to borrow from, they got to work planning their own from the ground up and landed on a farm-to-table gathering with two ticket types: one for an in-person experience and another that allowed supporters to gather at home.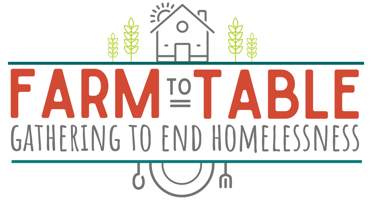 According to GRACE's executive director, Jon DeCarmine, "Everything we do is built around our core values of safety, impact, and respect. We brought that into our planning from the start. We took every precaution we could think of in designing our live event and gave people the option to do what was most comfortable for them. Between the outdoor in-person event and the gather-at-home option, we were able to safely celebrate with more than 150 people in a way that was safe and allowed people to engage with us in a way that they were comfortable with," he said.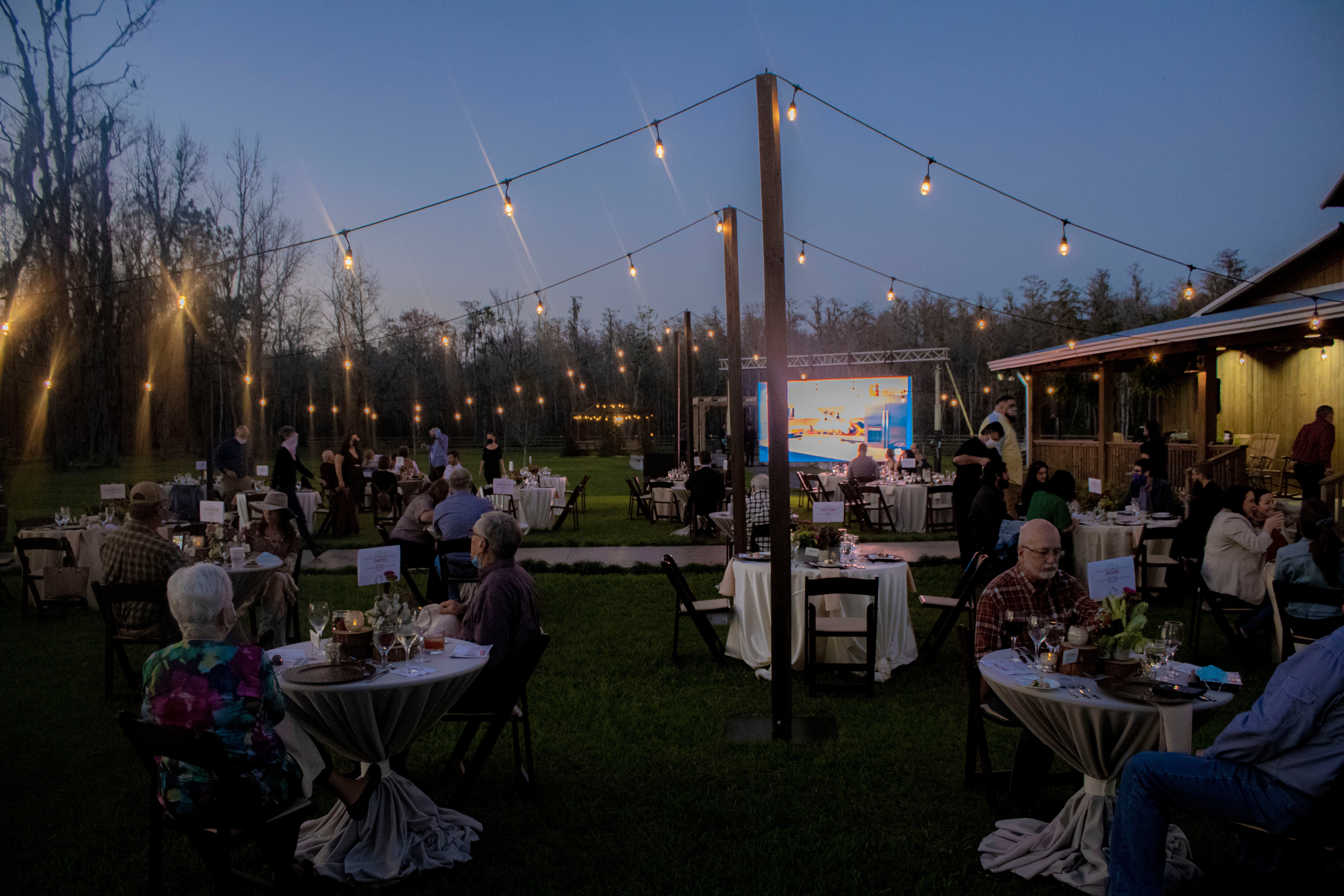 The logistics

For the live event, they chose a lovely outdoor venue that offered a well-ventilated covered area and plenty of room for socially distanced al fresco dining. They sold a limited number of tickets to keep the in-person event relatively small — and rather than seat everyone at big tables, they committed to only seating people in a group if they purchased their tickets together.
Masks were required at all times during the event, unless seated and actively eating or drinking, and tables were placed at least six feet apart. Volunteers provided table service for a more upscale feel while eliminating the risks that would have come with a buffet line. They moved the silent auction bidding online, allowing people to bid from their seats at the event or at home, without having to crowd around the items on display at the live event. With extra masks and hand sanitizer in abundant supply and plenty of COVID safety precautions in place, they pulled off a beautiful event complete with a four-course meal, signature cocktails, live music, an online silent auction, and well-timed text messages to guests with a link to donate.
On the virtual side, they produced video which they recorded ahead of time, at the location of the event, for virtual attendees to watch from the safety of their own homes. Virtual tickets included the same menu and attendees picked up crates filled with meal selections and beverages of choice from a local restaurant.


Watch the pre-recorded program for virtual attendees.

The promotion

Two weeks before the event, they used Feathr Ads to launch an email mapping campaign for all of their newsletter subscribers and a retargeting campaign for recent website visitors. With a total of $300 in ad spend, they garnered 18.5k views and 85 clicks, with a $3.53 cost per click.




Leaderboard ad from their email mapping campaign

"Unfortunately, we had trouble getting our tracking pixel placed by our event registration vendor so we were not able to track conversions, but for our first time running ads like this, we're excited to see that it works," said Jessica Rojas, GRACE's Assistant Director of Advancement. "If even three of the people who clicked on our ad bought tickets, we would have already seen a great return on our ads," she said confidently.

For Rojas, this kind of advertising is new but she's eager to explore all the ways they can use it to further their mission. "Whether we're trying to build more awareness about what we do, raise funds, or reach new volunteers, it's hard to compete for people's attention. Feathr gives us a low-cost way to break through the noise in ways we never imagined."

To learn more about GRACE visit gracemarketplace.org.