Empowering your stakeholders to promote your virtual event (and themselves) is one of the most powerful forms of advertising an organization can hope for.
If you can get speakers, sponsors, and exhibitors to promote their involvement, you'll stand an even greater chance of connecting meaningfully with untapped and highly engaged audiences.
But to reap the maximum benefits of influencer marketing—namely, using people and brands with reach to expand your own—your organization must make it easy for them to participate.
Influencer marketing: Your virtual event's perfect match
Influencer marketing is a fancy term for getting influential people or brands to promote your stuff.
How: Ask, pay, trade, or incentivize
Who: People or brands with reach
What: Social post, blog writeup, email blast, landing page
As a promotional tactic, having influencers on deck can make a sizeable impact on your virtual event turnout and is the perfect complement to the virtual format:
Online events need online promotion
Industry influencers are already stakeholders
Shorter marketing timeline than other promotional tactics
Lower barrier to decision
Easier and more effective now given the state of digital marketing
Common types of influencers
Speakers: Influential stakeholders or industry experts that offer or agree to speak at your event. For associations, this may include industry leaders who are also committee members or volunteer board members. Reward them for their dedication with easily shareable resources.
Exhibitors/Sponsors: Companies that are active in your industry are often willing to serve as sponsors and exhibitors, too. As thought leaders, they bring their own email lists and social followings to the table. Help them help your marketing team by arming them with the right promotional materials.
"Twitterati": A subset of highly engaged members willing to serve as your social media strikeforce. If your organization has a group like this, offer some incentive for them to participate and enable them with resources to help them promote the event.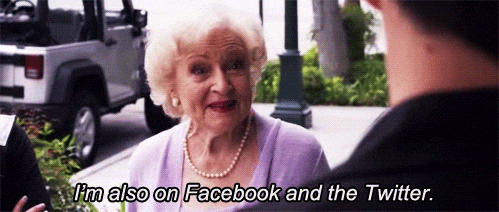 How to make an influencer's job easy
Regardless of your influencer mix, making it as easy as possible for them to promote your event is key to encouraging their participation.
Create the collateral and copy for them with clear instructions about how and where to share.
Coordinate a mass push to take advantage of social media algorithms that prioritize trending posts or keywords.
Get buy-in in advance by securing a commitment to post at a certain time and/or frequency (and remind them leading up to the date).
Incentivize participation with things like contests to reward stellar performance.
Measure the results to see which influencers, channels, and messaging are the most effective.
You can also offer financial incentives, but many brands and high-level executives will be happy to participate for free since your event offers them an opportunity to promote themselves in the process. As your event date approaches, you may want to coordinate one final push to maximize engagement at exactly the right time.
Examples of influencer marketing in action
Thanks to the growth of digital everything, influencer marketing is more accessible, more impactful, and more quantifiable than ever before.
Templates save time, personalization drives higher participation, and social media makes the "ask" easier and more palatable than other types of outreach.
Perhaps best of all, web analytics allow marketing teams to measure the impact of influencer efforts and iterate as needed.
Here are a few real-life examples of influencer marketing tactics in action.
Vanity microsites
A vanity microsite is a single-page website personalized for every speaker.
In 2019, ASAE built vanity microsites that allowed them to add individual speakers' headshots, sessions, and biographies to a page with its own custom URL. By giving each speaker a vanity microsite, it was nearly effortless for them to share the page with their social networks.
E-vites
You may also want to provide each speaker with an HTML e-vite for them to share and send. E-vites are particularly useful for aligning incentives. Generally, speakers are either trying to build their own personal brands and establish themselves as thought leaders, or they're volunteering on behalf of their company.
In both instances, they want to draw attention to their session and the fact that they're speaking at an industry event—so if you use e-vites, make sure to customize them for each influencer by featuring their session front and center.
Templated web pages
A templated web page is a lot like a vanity microsite. As its name suggests, it's a one-page website designed from a single template. These pages make it super easy for an organization to feature different influencers—in this case, an exhibitor—along with a biography or description of their company.
With Feathr Invites, our users can bulk upload a list of exhibitors, sponsors, or speakers, and automatically generate a comprehensive vanity page for each one.