Join the Feathr Flock...
from

anywhere!
We're building an amazing culture at Feathr, where amazing people (like you) can do their best work.
If you're ready to grow and "help the helpers," all on a 4-day workweek, you've come to the right place!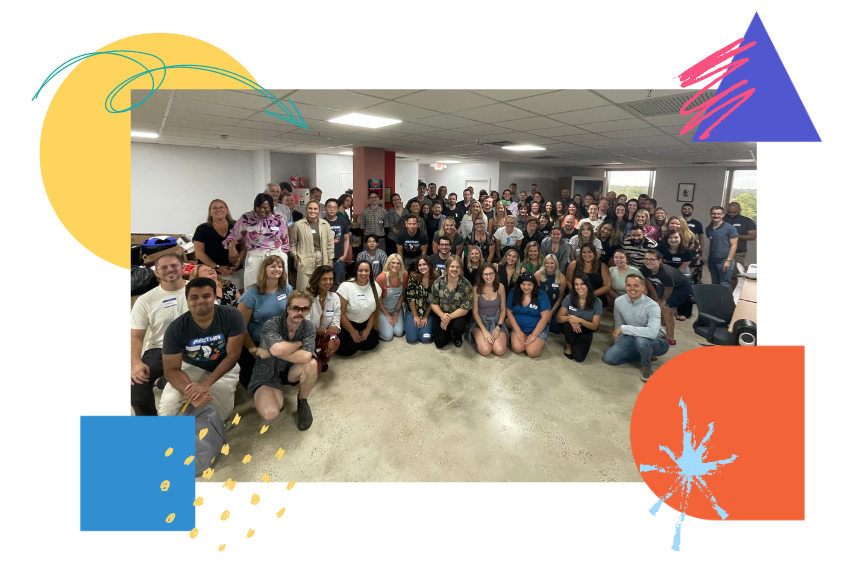 What is Feathr?
Feathr's Nonprofit Marketing Platform equips our customers with the tools needed to build purposeful connections with their community and grow impact with confidence.
At the core of Feathr's purpose is "helping the helpers."
Our nonprofit customers are driving critical impact in our communities, and we provide a digital marketing platform for them to share their stories and connect with their audiences.
But doing good isn't just for our customers-
It's also about our people.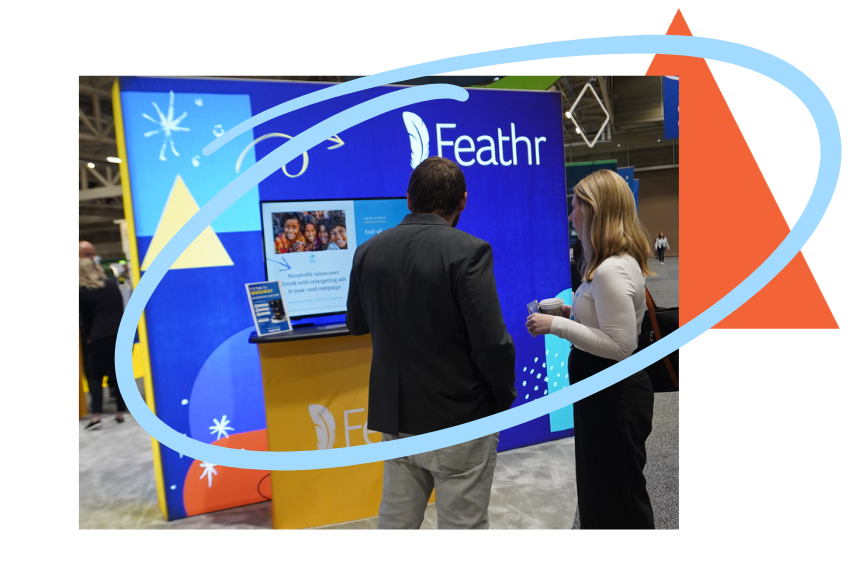 Who is Feathr?
Feathr believes in offering an employee experience that acknowledges the challenges of real life.
That allows for flexibility when something unexpected comes up.
That amplifies the voices of people who care the most.
And helps make life a little easier to manage.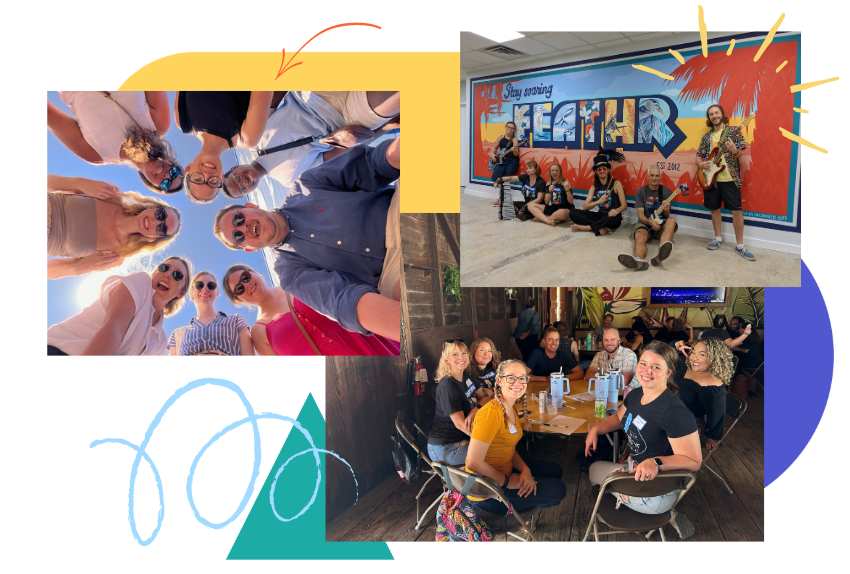 Where is Feathr?
Feathr's Nest is located in Gainesville, FL (home of The Gators!).
While we love, appreciate, and give back to our surrounding community, our Flock members aren't located in just our hometown.
Feathr supports Flock members across the U.S., located in Eastern and Central timezones.
Be sure to check the job post for more location details specific to the role you're applying to.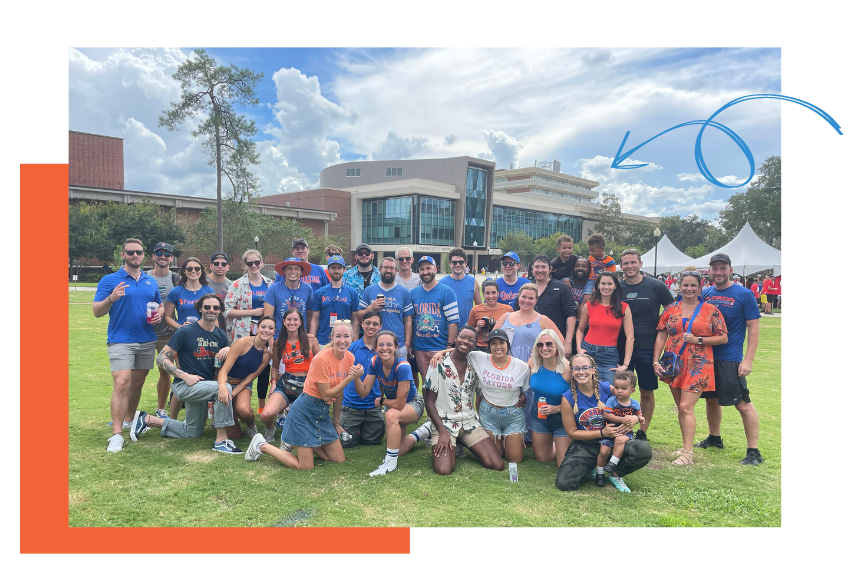 Diversity, Equity and Inclusion at Feathr
We believe in Feathr for ALL - diversity, equity, and inclusion are a few of our top priorities. We steward Diversity, Equity & Inclusion (DEI) through our policies, our DEI Working Group and monthly meetings, and an attitude of celebration of all individuals and identities that make up our Flock.
We are committed to building a team that represents a variety of backgrounds, perspectives, and skills. The more inclusive we are, the better our work will be.
Feathr's Interview Process
As a part of our commitment to creating a fair, equitable, and positive interview experience for all candidates, we offer full transparency of our interview stages to give applicants an idea of the time and effort involved.
Additionally, each interview stage consists of standardized questions and rubrics with a scoring system to ensure a consistent and fair assessment practice of all candidates.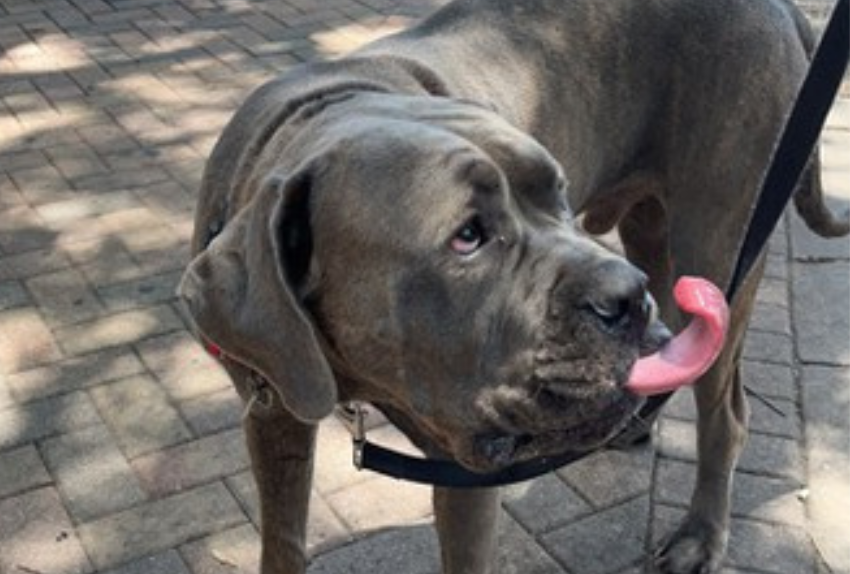 Thriday

noun. thri • day
1. last day of a 32 hour week, commonly used by by companies that value a work-life balance.
"Oh boy, it's Thriday at Feathr! Gotta figure out what to do during my 3-day weekend."
Yep, you read that right- it's not too good to be true. Feathr Thridays could be your reality soon.
Feathr Perks and Benefits
The Feathr flock is a hardworking and devoted group of humans, so in turn, we work hard to provide a supportive environment that values culture, benefits, and unique experiences.

Feathr's PACTs
Our culture doesn't just attract amazing people, it amplifies their abilities and helps them do their best work. We put just as much importance on our culture and values as we do job performance. So, what makes someone "Feathr-y"?
Feathr is a customer-centric organization, which means we work to align all our teams around our customers and provide what they need to be successful. We look to bring people into the flock that are service-minded, motivated, collaborative, down-to-earth problem solvers. We look for humans that live up to the Feathr PACTS.