The National Association of Broadcasters has a big show full of the latest broadcasting gadgets...it's a dream for gearheads, techies, and anyone who wants to learn more about broadcasting. Like any successful show, NAB's goal is to continue being successful. And that means growth. Good thing NAB has Feathr. Let's check out how they used Feathr to keep building their exciting show.
NAB is a well-established name in the broadcasting industry, and its annual trade show reflects its place in the market: 100k+ attendees and almost 2000 exhibitors are among the stats NAB gets to brag about. But staying at #1 is harder than getting to #1.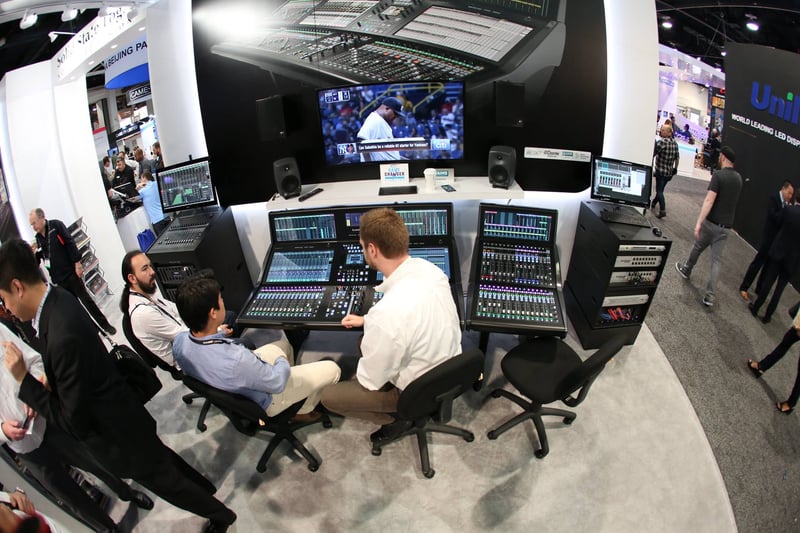 NAB Show attendees check out new broadcasting tech from SSL.
In its third year using Feathr, NAB and its marketing team knew that Feathr is the right tool for reliable and simple attendance growth. Using Feathr, NAB's small team was able to run dozens of campaigns with ease, and starting from 6 months before the show gave them plenty of runway for success. And it worked splendidly. Take a look at the numbers :
3000+

registrations earned through Feathr campaigns
4.5M

ad impressions

10x

ROI on ad spend!
Now those are results worth broadcasting.
To learn more about NAB's numbers and what kinds of campaigns NAB's team ran to get such terrific results and more, check out our full case study here, and see even more on our Customers page.