About C2E2
Since 2006, ReedPOP, a member of Reed Exhibitions Companies, has been hosting some of the biggest and best fan-based events across the globe. From Singapore to Sydney to Shanghai to Mumbai, ReedPOP has played a huge role in the explosion of comic cons in recent years. Chicago's C2E2 is no exception. The Chicago Comic & Entertainment Expo (C2E2) is a convention spanning the latest and greatest from the worlds of comics, movies, television, toys, anime, manga and video games.
C2E2 by the numbers:
76,000+ attendees
450+ Exhibitors, sponsors, and partners
1,500 media members attend
67,000 Facebook likes
2018's Goal
Although C2E2 has a loyal following, year-over-year growth is always a top priority for any event. ReedPOP's marketing manager for C2E2, Eddie Raymond, says attendee acquisition was 2018's number one goal, which is of course why he chose Feathr, the industry-leading attendee acquisition platform.
Plan of Action
Consumer/fan events are largely dependent on the popularity of speakers and exhibitors, so it's important to get the word out to fans about who will be at the event. C2E2's plan was to use Feathr's Ad Targeting module to run a variety of display campaigns focusing on the lineup of special guests booked for C2E2 2018, and timed to coincide with important registration deadlines.
How They Did It
Starting 5 months before the show, Eddie and his team ran 5 simple but information-rich display campaigns targeting C2E2 website visitors, optimized to convert registrations. The campaign creatives were all animated gifs, which are eye-catching and can fit more information than static images. The C2E2 campaigns were: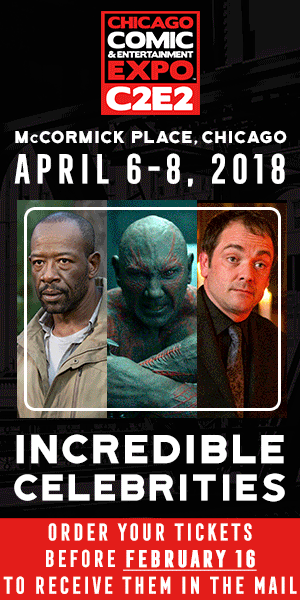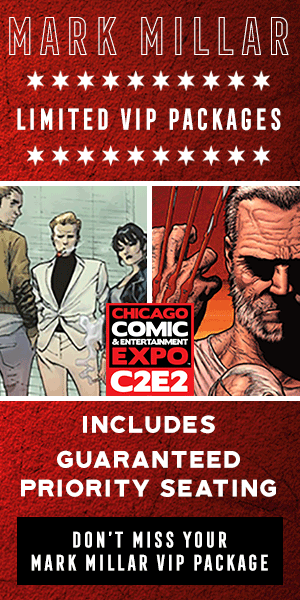 Examples of the animated gif creatives C2E2's team ran to advertise the celebrity guests that keep fans packing the conference center.
Results
C2E2 2018 was a record-breaking event in many ways, thanks in part to Feathr's simple Ad Targeting module that allowed Eddie's small team to sell nearly 3,000 extra tickets with a minimal investment at an almost unheard-of $1.64 CPA.
Impressions: 1.1M
Conversions: 2,835
Cost per acquisition (CPA): $1.64
ROI: 22x
If you'd like to see what Feathr can do for your events and see a personalized walkthrough of the platform, request a demo today. For more customer stories, visit feathr.co/customers.