nonprofit digital advertising
Reach your people
where

they are

with digital ads.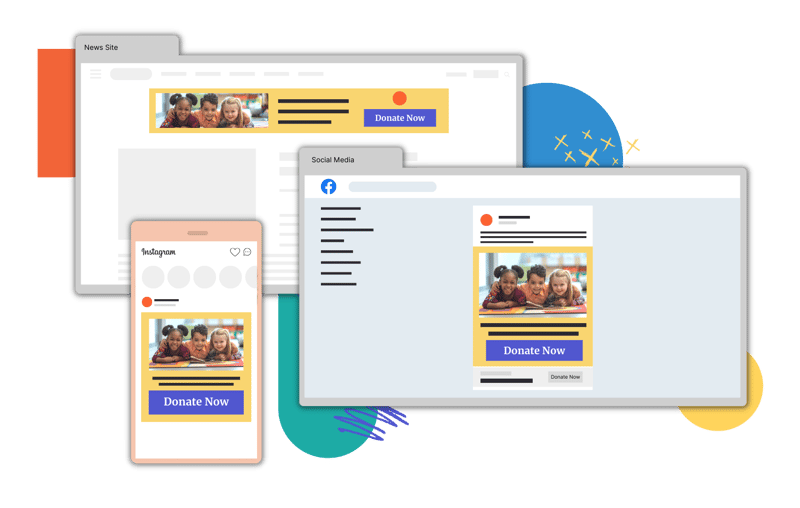 Find and grow your community

Think about your ideal audience member. Are they a loyal donor or volunteer? A long-time member?
These people should be the model for how you think about growing your audience. Instead of generic brand awareness campaigns that result in wasted marketing dollars, focus on reaching new people who could one day be your biggest supporters.
Search Targeting
Target people based on the keywords they've typed into search.

Serving ads after someone's searched for a relevant term — not just while they're searching — increases the chances they'll click through.

Once they do, you can add them to retargeting segments and reach them with hyper-personalized messaging.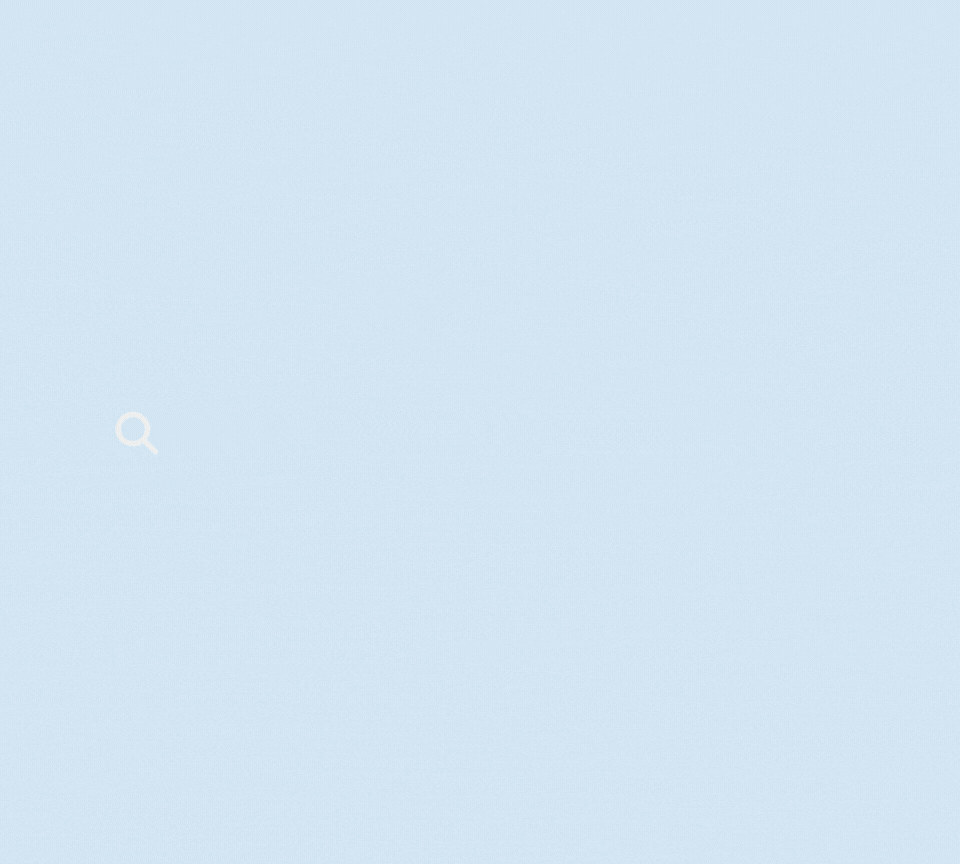 "Thanks to Feathr, we're reaching an audience that has never heard about us. That's wonderful."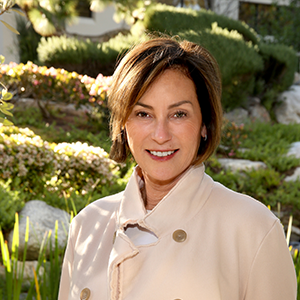 Jeri Wilson
Pediatric Cancer Research Foundation
Mobile Geofencing
Serve ads to people based on their current or previous locations.

If you're looking for big-ticket donors, target high-income areas or golfing events with ads about your cause.

Looking to grow memberships? Geofence relevant industry events, universities, or workplaces to put your organization in front of the next generation of members.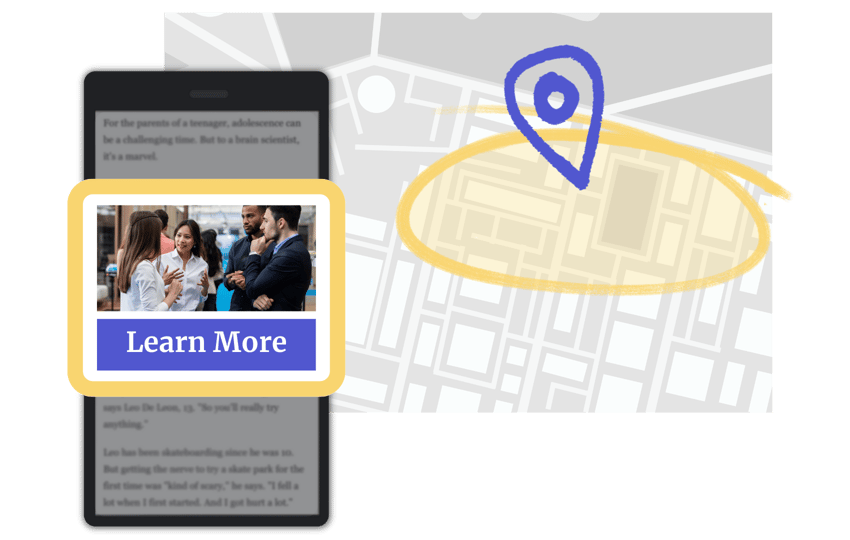 "We used geofencing for our spring conference in Houston and targeted that area, including a couple of universities. Our attendance numbers were up 20% from last year."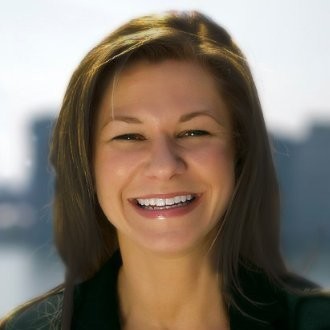 Melissa Halka
American Institute of Chemical Engineers
Affinity Targeting
Promote your work to thousands of new, relevant people.

Feathr leverages demographic, industry, and buyer data to give you access to new audience segments that are similar to your current followers.

Simply type in keywords — like "women in tech" or "pediatric medicine" — and add those groups to a campaign to educate them about what you do.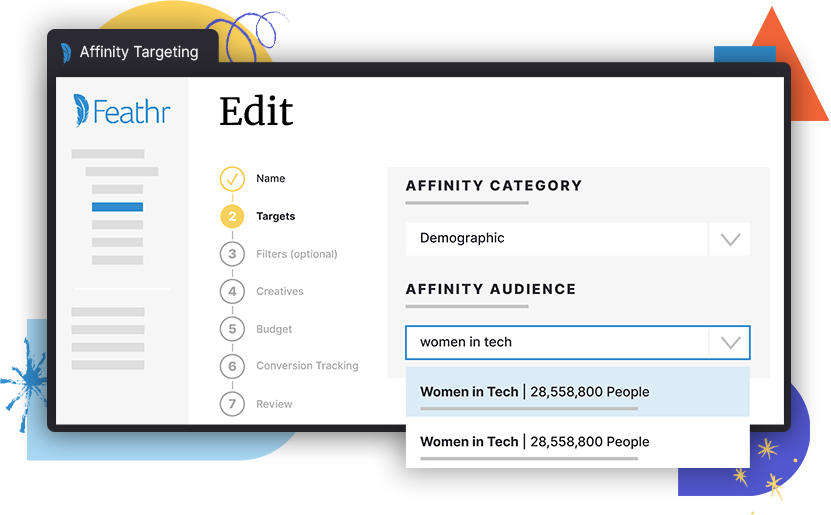 "We're so good at reaching our members, but we were not good at reaching non-members. Being able to do that with Feathr and attract people we wouldn't normally be able to reach has been really rewarding."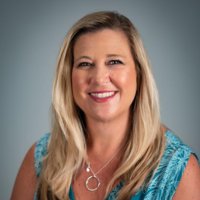 Danelle Bowron
Association of California School Administrators
CRM Retargeting
Reach the people on your email lists with display ads, regardless of whether they've been to your site before.

For example, target lapsed members or donors with ads encouraging them to engage with you again.

Or if you have a list of recent event attendees, don't just hit their email inbox. Serve them ads as they browse the web to really stay top of mind post-event.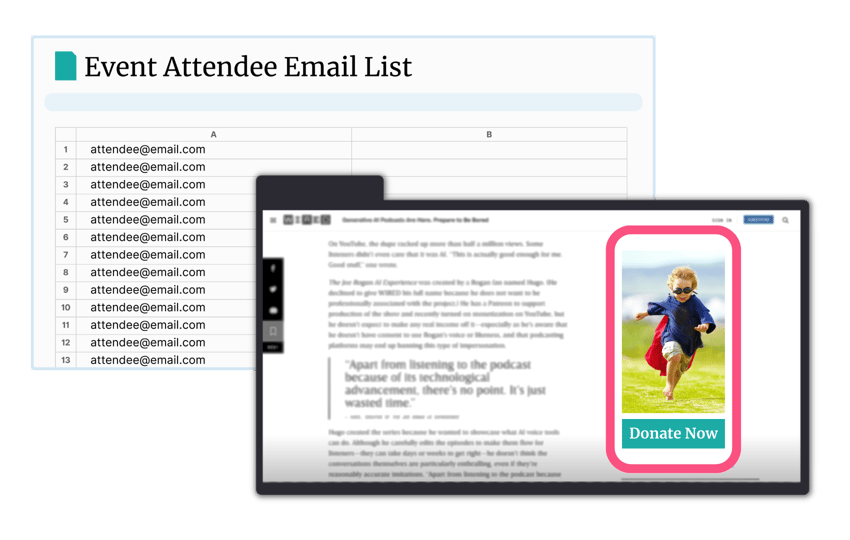 "We have a lot of lapsed donors – those who've given before, but not in the past year. Since we already had their emails, Feathr was able to track them and serve them ads."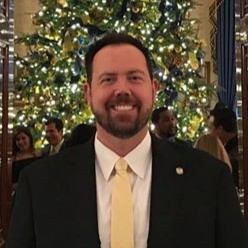 Michael Brewer
Hope & A Future

The people who visit your website are your highest value audience. But keeping their attention after they leave is crucial to turning them into loyal donors or members, since most people don't convert during the first few visits.

Retargeting keeps your organization top of mind for them as they browse the web, with optimally placed ads driving them back to your site.
Site Retargeting
Feathr helps you reach the 70% of people who visit your site but don't convert.

If someone hit your Donate page but failed to give, serve them ads encouraging them to come back and complete their donation.

Or perhaps you're promoting a conference. Run a retargeting campaign that advertises the event to anyone who's visited your homepage or About Us page in the last three months.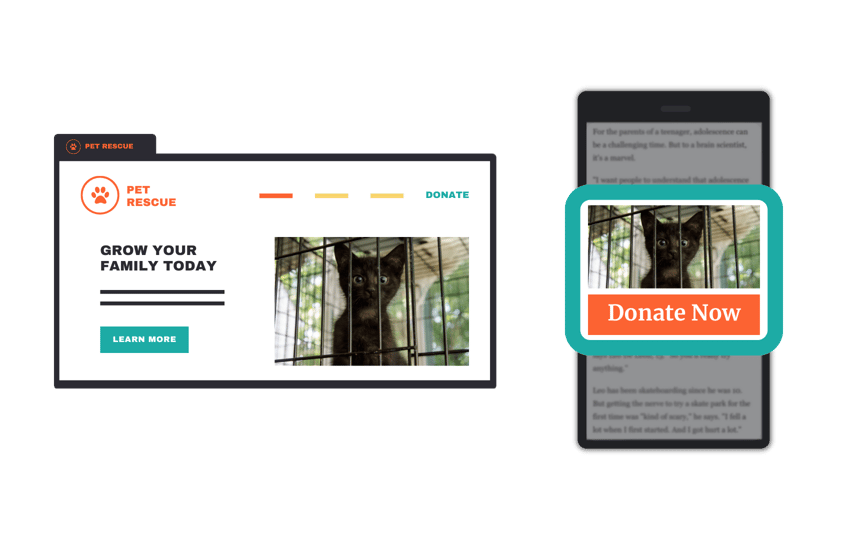 "The great thing about Feathr is that the retargeted ads follow those on our email list and show up on websites where people wouldn't normally see them. For instance, someone might see our ad while shopping on Amazon or scrolling through Facebook."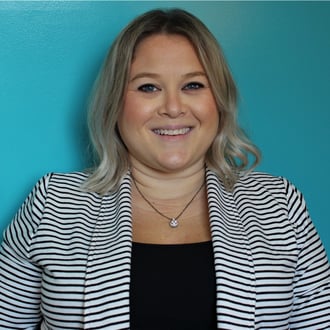 Margot DeConna
Humane Society of North Central Florida
Social Advertising
Reach your audience on Facebook and Instagram without wasting ad dollars.

Feathr's social integrations leverage your first-party data, so you're going straight to your own audience — website visitors, event attendees, lapsed donors — instead of casting an oversized net with native social ads.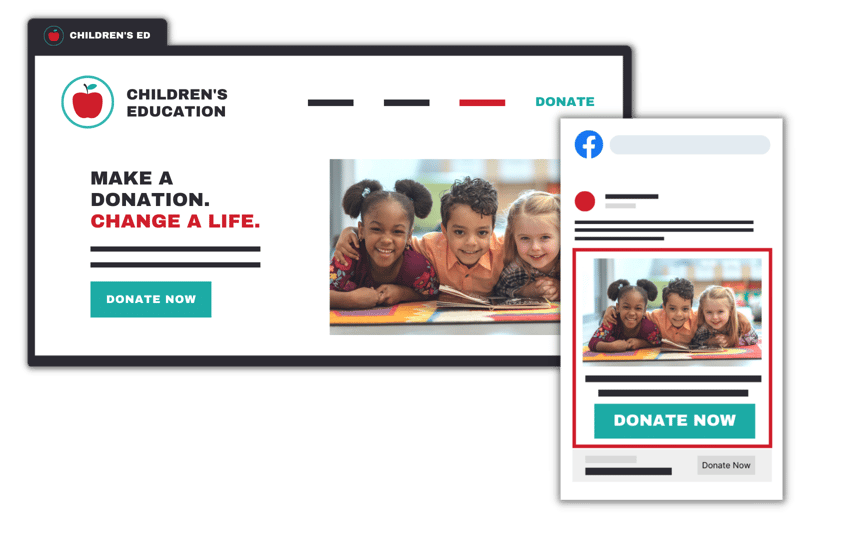 View conversions down to the cent and attribute donations, attendees, memberships, and more to specific ads. Real-time analytics let you optimize your campaigns as you go, and pre-built dashboards make it easy to show off your success.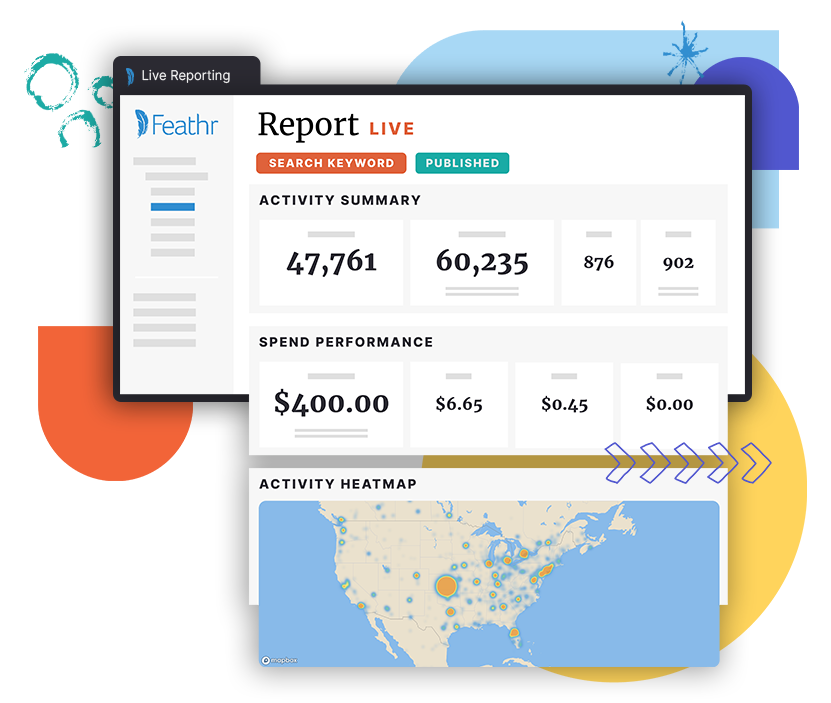 Fly With Feathr
See how Feathr can work for you