NONPROFIT REPorTING
Reporting that gets you
better

results

.
Your nonprofit should own its reporting – not some agency or social media platform.

Feathr's intuitive dashboards and real-time analytics put the power in your hands so you can drive the results you need.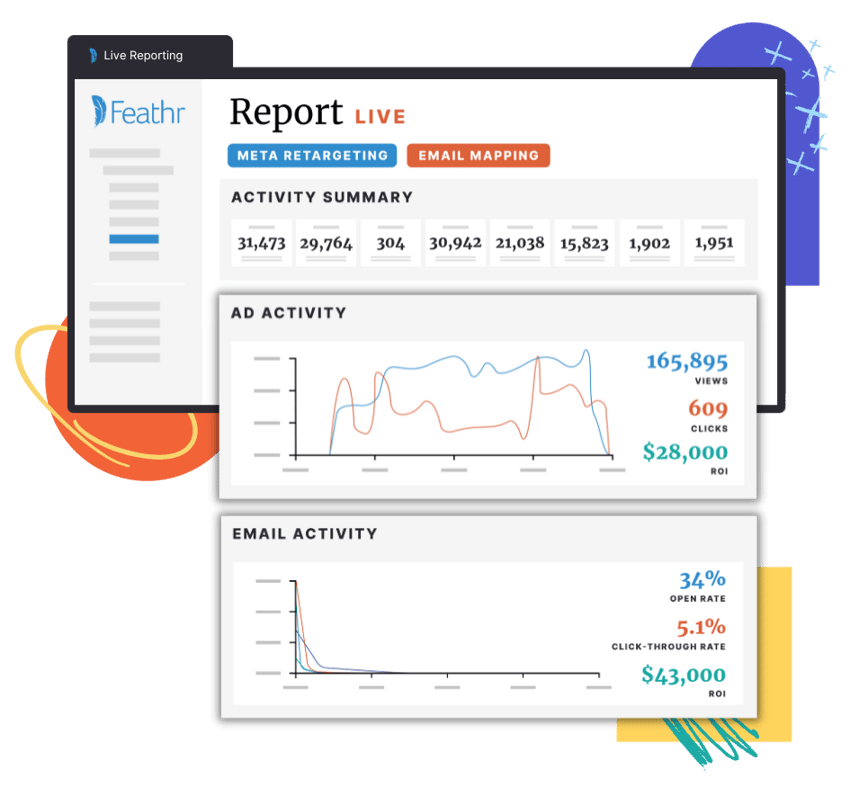 "In the past, if someone saw an ad in a printed program, they couldn't act on it, so we never would have known if it was working. Now, in our dashboard, we can see click-throughs, see the source, and measure the resulting web traffic. A huge benefit is being able to follow that journey."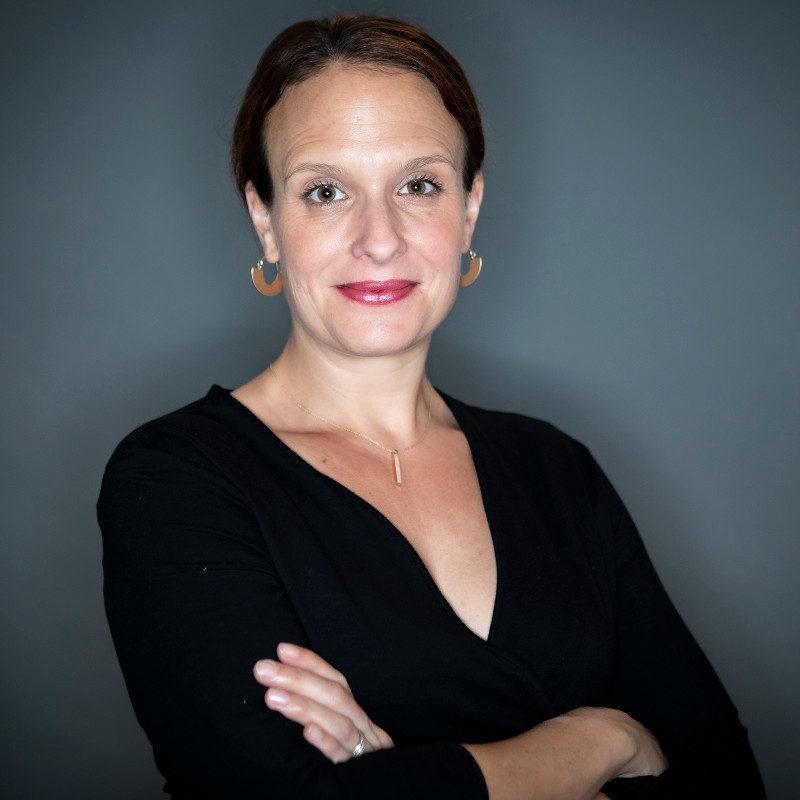 Larissa Thut Davidson
Savannah Music Festival



Adjust campaigns on the fly with the help of heat maps, daily stats tables, and other detailed analytics. In-app budget recommendations help you hit goals while keeping spend low.
Don't rely on "best practices"



See what actually works for your organization. Cross-channel reporting helps you determine which ones are succeeding and which ones you need to revisit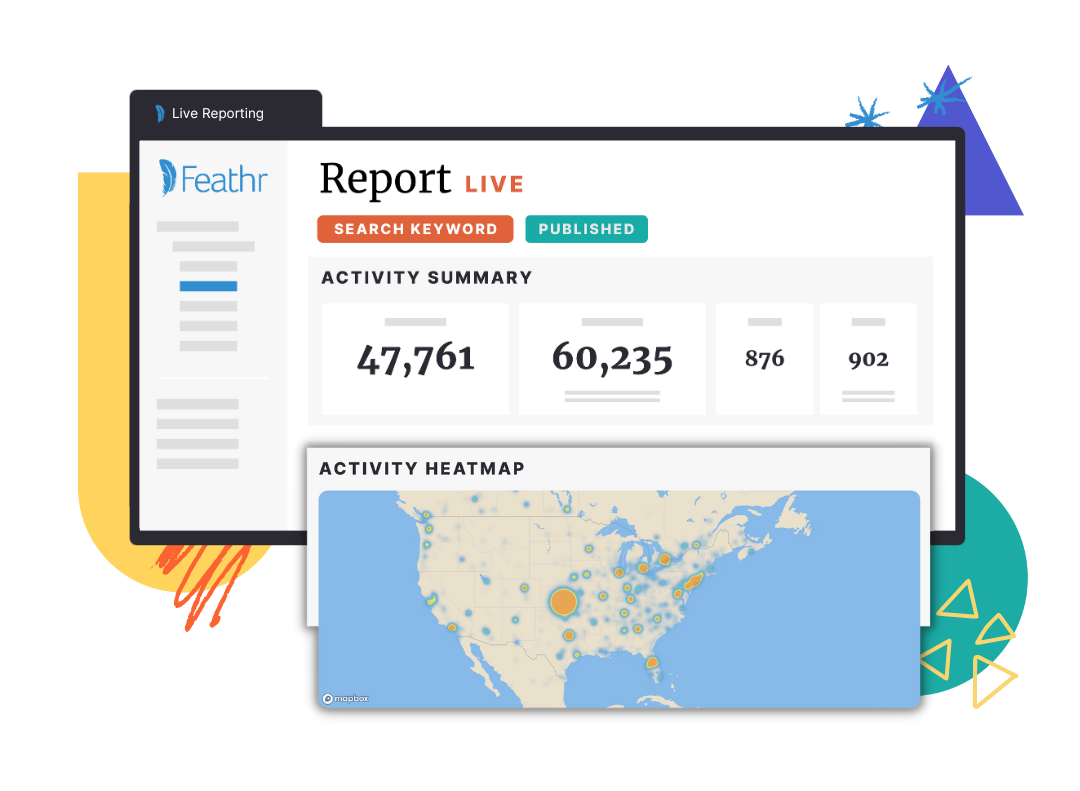 "The dashboard is what I look at the most – being able to see where things are effective. And the visuals are really helpful to drill down and see who we captured and where they're from. What campaign was it that they were a part of? Having all those things right there in one place is really helpful."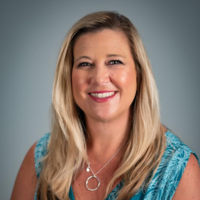 Danelle Buckley
Association of California School Administrators



Don't settle for channel-specific metrics. See how your audience is engaging with your marketing as a whole, so you can find, cultivate, and retain more supporters.
Detailed conversion tracking



View conversions down to the cent and attribute donations, attendees, new memberships, and more to a specific email or ad campaign.
Online or offline – track it
all

in Feathr



See all of your marketing in one place, even the campaigns you aren't running in Feathr, like paid search or direct mail.



Easily customize and share pre-built dashboards to prove the impact of marketing to your team, director, or board next time they ask: "Is this working?"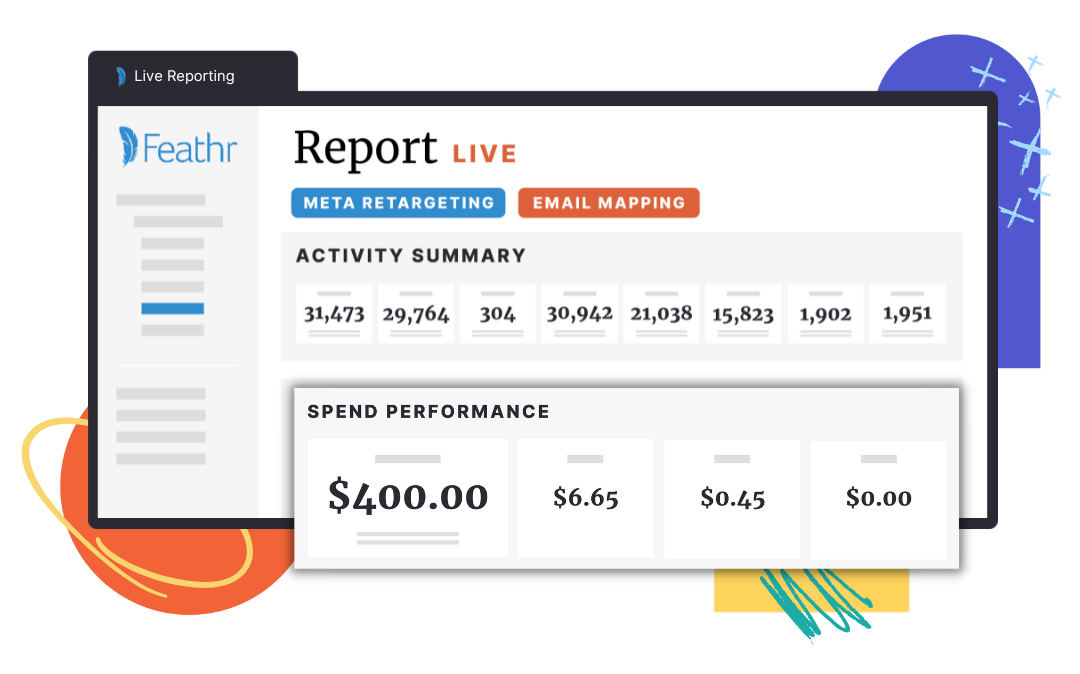 Fly With Feathr
See how Feathr can work for you