nonprofit social advertising
Find your people on social media
Feathr's social advertising tools give you direct access to your audience
— website visitors, event attendees, lapsed donors — so you don't waste ad dollars targeting the wrong people.
Is your current social strategy a budget killer?

Here's a little secret about social media platforms: they benefit from showing your ads to the wrong people because it means you'll keep spending money to reach the right ones.

With Feathr, you cast your own net and choose who to target with your ads on social media, so every dollar spent is helping you reach your next donor, member, or attendee.
Cut through the noise
Target only your warmest audiences with ads on social media. Include a specific segment, like Donate Page Abandoners or Membership Page Visitors, and exclude segments that you don't want to waste budget on.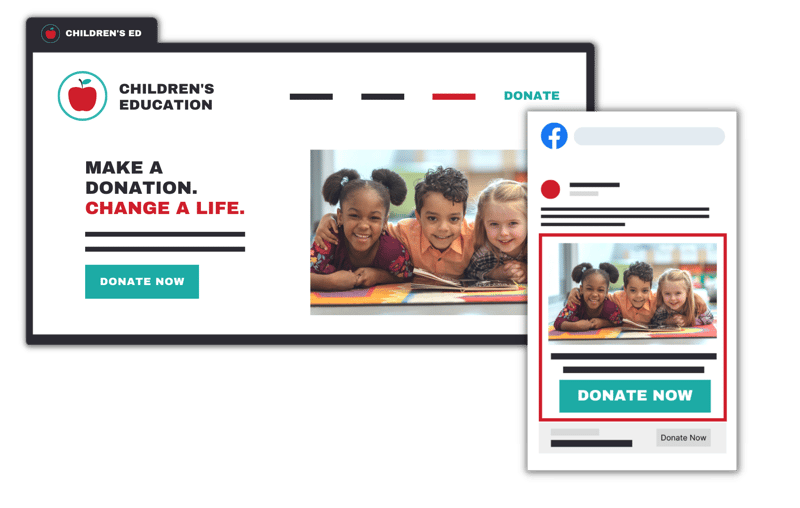 Surround them with your message
Launch social ads from the same place as your other marketing campaigns. Target people based on their engagement with your website, emails, or retargeting ads so they can learn about you no matter where they're scrolling.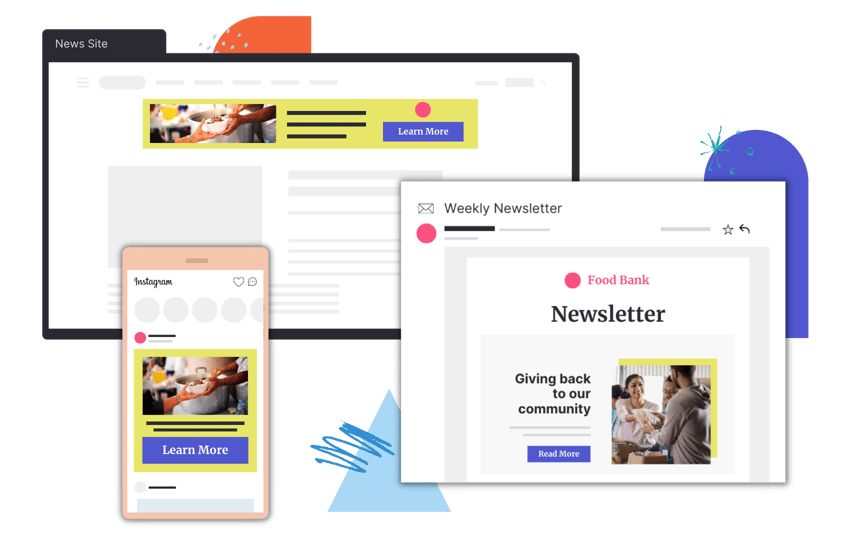 Optimize for the results
you

want

Flexible goal setting lets you optimize for reach or web traffic based on your campaign objectives – think awareness versus conversions. Plus in-app budget recommendations help you hit your goals without spending a dollar more than you need to.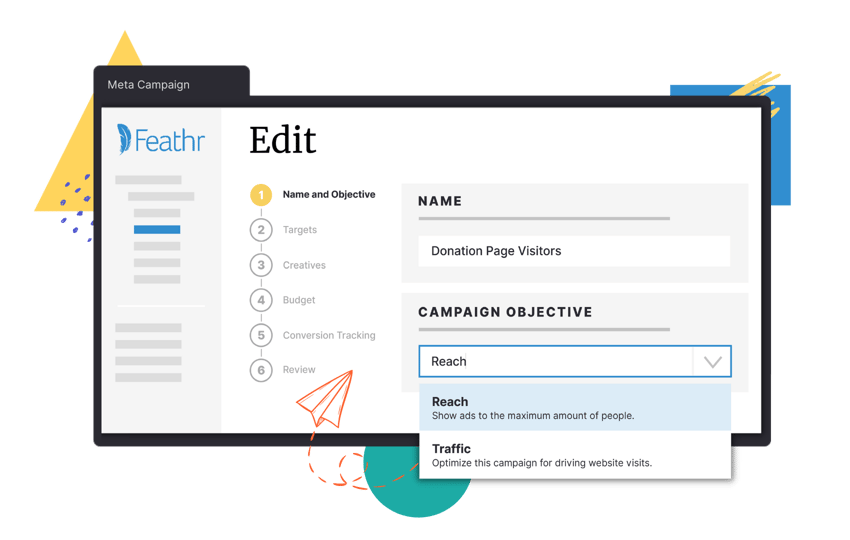 Not just your web visitors
Have a list of email addresses from an event or past initiative? Feathr lets you target those people with ads on social media, even if they've never visited your website.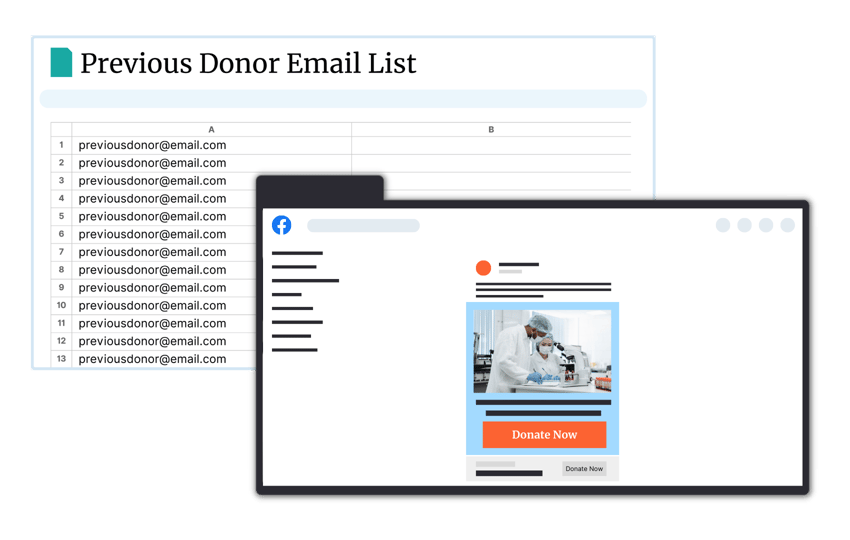 Own your reporting
See how each social channel is performing, and see how social is performing against other marketing channels with intuitive dashboards and real-time analytics.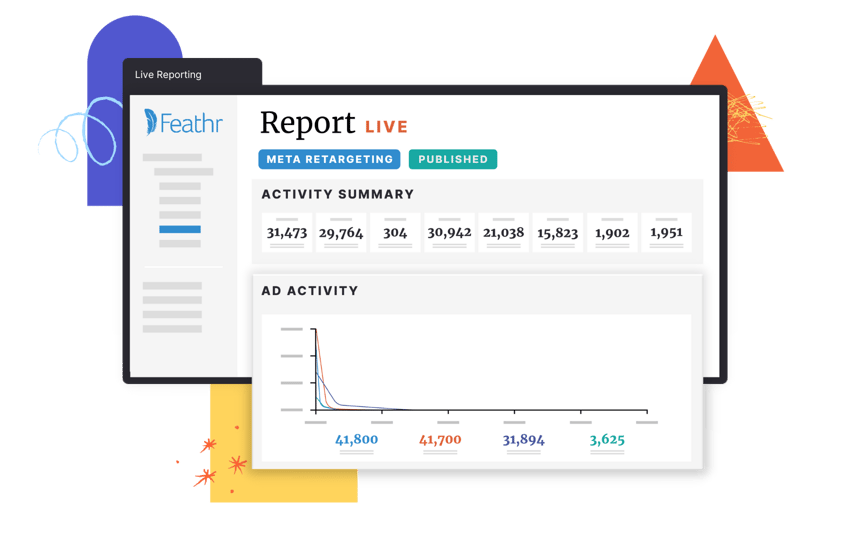 Fly With Feathr
See how Feathr can work for you