Join this roundtable discussion with membership pros and practitioners to unpack how they leverage marketing to do more Good.
TUESDAY, FEBRUARY 7 | 2 P.M. ET

This no-fluff panel discussion with membership marketing pros and practitioners will provide lessons learned, perspective on the future trends, growth plans, and more.
As a live experience only, the Remix Panel provides peace of mind for panelists and attendees alike to share the real stories behind success and struggle.

It'll be insightful, and lay out ideas and inspiration you can use in your marketing.

RSVP to attend this virtual conversation, and be ready to ask questions and interact with peers.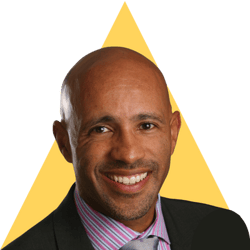 Robb Lee
Chief Marketing Officer, ASAE

As a CMO, Robb solves one primary mystery for association CEOs – how to create revenue that keeps on giving.

Capturing market share is about one 'simply complex' idea: creating and sustaining brand loyalty. When we deliver value better than anyone else and communicate that value through the right channels and in the right ways, people will be compelled to invest – and reinvest - in their professional future.