Feathr might be known for growing some of the biggest events in the world, but the success still comes rolling in when we scale it back, too. Read on for insight on how Feathr performs for a small association with a small event and BIG ambition.
Click here to read the full MSAE case study→
Allow me to introduce MSAE, the Michigan Society of Association Executives. MSAE employs 8 full-timers and hosts one annual conference, ORGPRO.
And you can bet that staff of 8 does the work of 20.
So when they came to Feathr with the goal of affordably increasing awareness and registrations for ORGPRO 2018 without overburdening the staff's workload, we told them they had come to the right place. Even though Feathr works with huge events like CES, NAMM, and International Builders Show, we've designed our platform to be affordable for anyone and scalable to any size.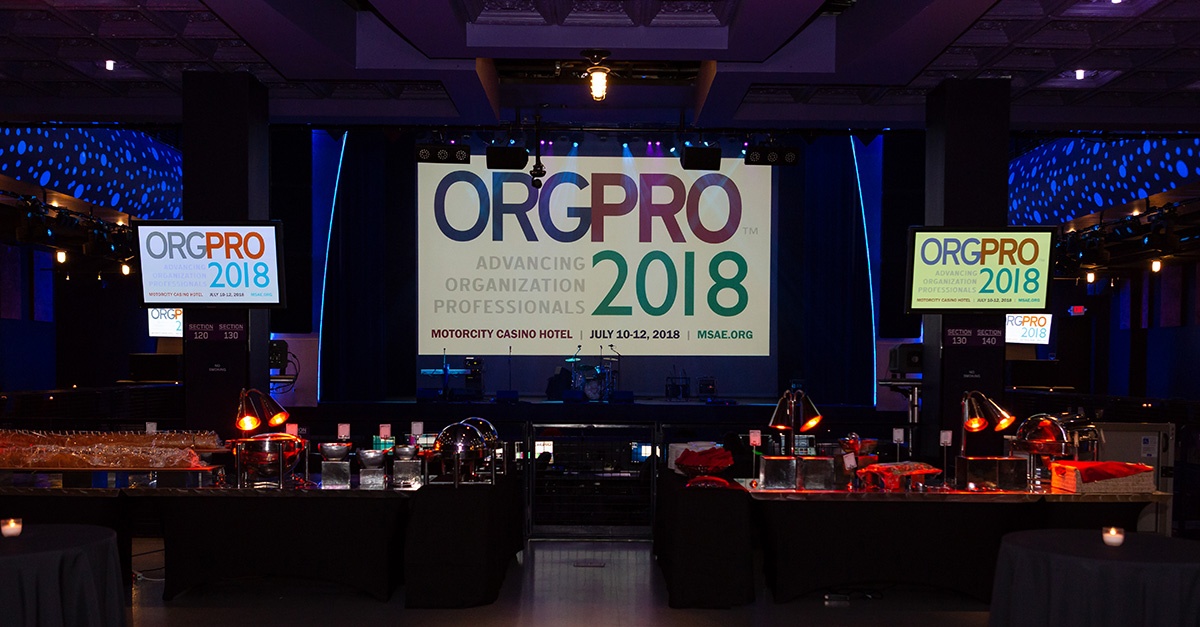 The main stage at MSAE's ORGPRO 2018.
MSAE smartly recognizes a good deal when they see one, and chose to use Feathr for ORGPRO 2018, even though there was only a month left until the conference. Well, in that month, with only a single campaign, MSAE earned 42x ROI and exceeded their goals for ORGPRO.
How did they do it? It was simple.
But you'll have to read our full case study to find out. Check it out right here.
And if you'd like to see similar results for your events—no matter how large or small—drop us a line and we'll be happy to show you how.
Just click here to start a conversation and we'll do the rest!