Today on the Feathr blog we've started a new series all about how digital advertising and modern marketing tools not only work well, but work together in concert to multiply each others' effectiveness. We'll begin with a classic combo: retargeting + landing pages.
How retargeting and landing pages work individually
Retargeting is a form of digital advertising that shows your ads to people who have visited your website. After visiting your website, prospects can be served ads wherever else they may browse.
Retargeting is 70% more effective than standard display advertising because it reminds prospects of something they've already indicated interest in.
And because you know which pages they've seen on your own website, segmentation becomes possible to make more personalized ads.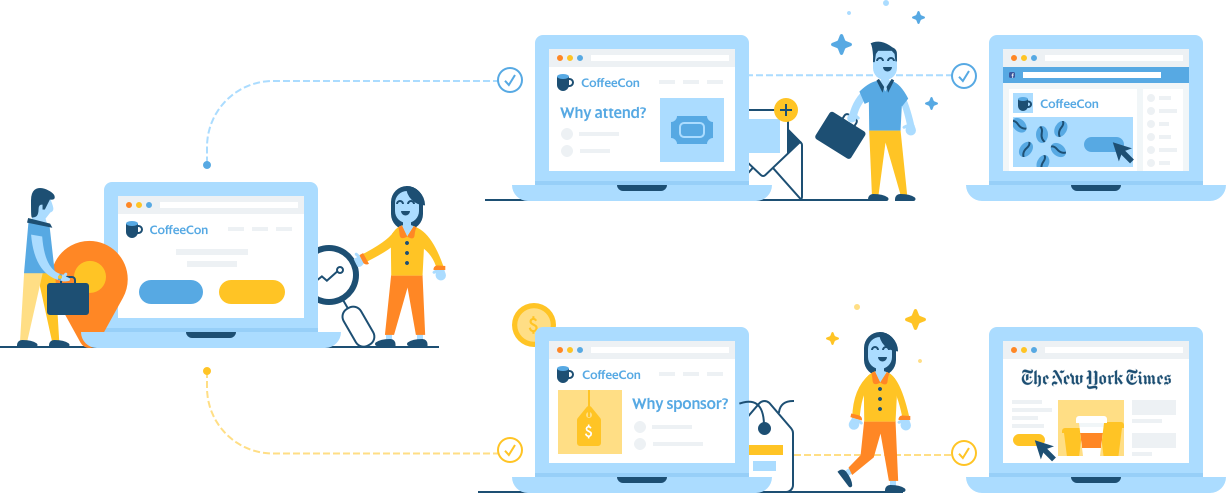 For example, in the illustration above, retargeting campaigns can be set up to target only visitors to your "why sponsor" page with marketing messages about the benefits of sponsorship. A generic attendance campaign would not engage those same prospects as accurately or effectively.
Conversion-rate-optimized landing pages, or just landing pages for our purposes today, are purpose-built landing pages intended to accompany an ad campaign and drive the desired action of that campaign.
Individually, each is a useful tool, but landing pages will boost the conversion rates of your retargeting campaigns. Let's learn more about why they perform better together.
Retargeting without landing pages: a missed opportunity
Traditionally, digital advertising directs all clicks to either your homepage or a form, like a registration or download form. But, homepages tend to be filled with lots of menus and no call to action. They can distract visitors with extraneous information and cause them to wander away from the intended action of the ad campaign. That hurts your conversion rate.
A form page isn't much better. It asks for a lot of information and offers little.
How retargeting and landing pages work together
What landing pages do is serve as a natural extension of the offer that made your prospects click in the first place. They clicked because they're interested, but they still need to be sold. A single ad creative can't do that. Nor can an association homepage or a registration form.
Landing pages are designed to answer any pertinent question the ad campaign might raise, offer enough information for prospects to make an informed decision, and visually guide prospects towards conversion. Your ad campaign raises the question, then your landing page answers it. It's a one-two punch.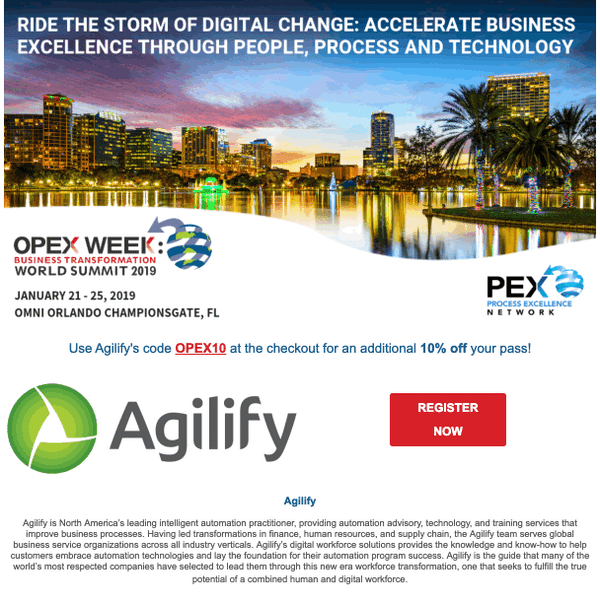 Above is an example of an attendee acquisition-focused landing page with all pertinent information at the visitor's fingertips. Without this page, visitors would have to navigate to 3-4 pages on a menu to learn the same information. It's possible that they might still register, but why not use a tool that removes those barriers? Because you're not a web developer? Good news: that's no longer a requirement to build beautiful, functional landing pages.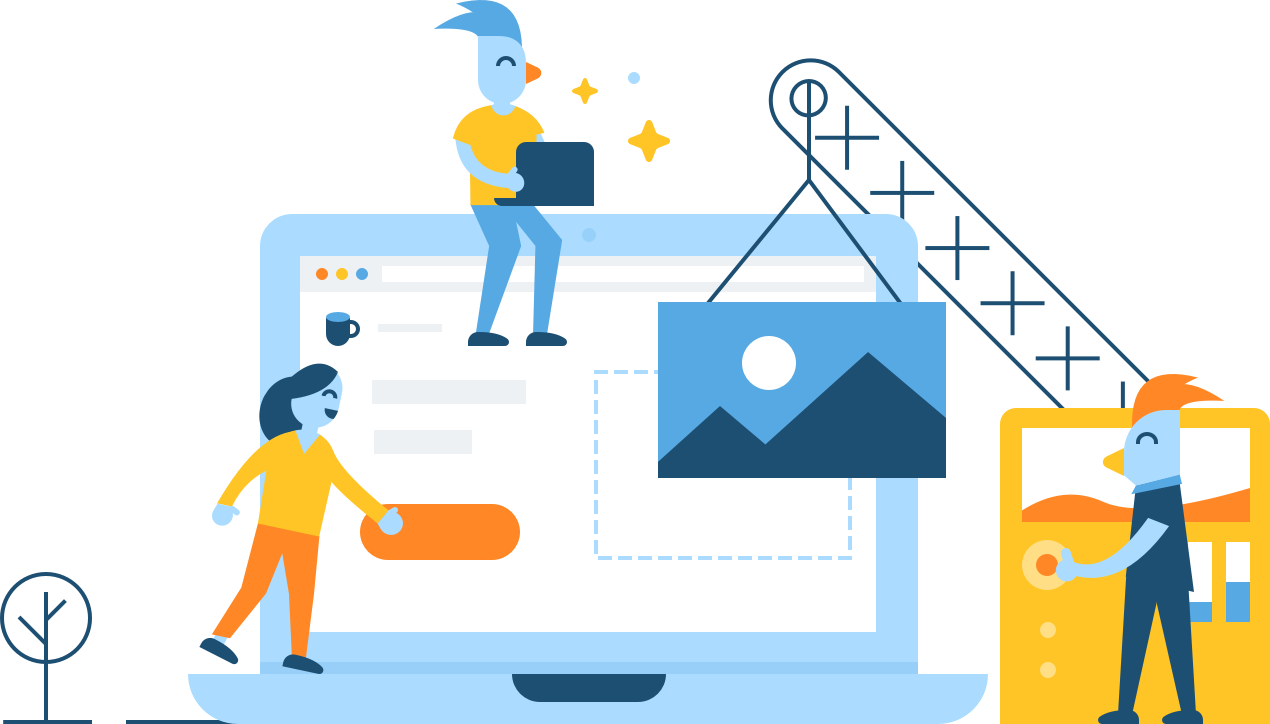 Landing page builders: web design experience need not apply!
Today's landing page building tools (and guess what, Feathr has a great one) require zero web development or coding skills to build beautiful pages.
Most start with a selection of templates that are customizable in a WYSIWYG system. That means any changes you make only require pointing, clicking, and choosing text, colors, and images. Kind of like making a PowerPoint presentation (except easier, if you ask me).
Today's landing page builders also make it easy to scalably build multiple pages at once using a few simple variables. That means there's almost no additional work burden for building campaign-specific landing pages.
Learn all about event & association marketing tools
Download Now
Check out our new e-book to learn more about the set of tools we recommend for event and association marketers to maximize growth and engagement in 2019.
That's how you multiply your success with two simple tools every marketer should master. And with today's easy-to-use retargeting and landing page tools, there's no excuse not to be a master. Your boss, members, and attendees will thank you. Well, knowing them, maybe not, but they should!
To learn how you can start using Feathr Pages, get in touch with us right here. And stay tuned right here on the Feathr blog for the next segment on Marketing Multipliers.