You know how valuable your partners are to your events. Without them ... well, there wouldn't be an event. And your events are valuable to them, too. Why else would they sign up to exhibit, sponsor, or speak? So you've got something of a symbiotic relationship. That's awesome. Use it.
Today we're going to discuss how to leverage those relationships into more value for everyone, and more growth for your event. It's a VIP partner invites program, which can provide a real jolt for your event attendance and partner relationships.
A partner invites program — or influencer marketing campaign — is a method of involving your event partners in the promotion of your event. It works by providing marketing collateral to event partners and incentivizing them to share the collateral to their audience, exposing more eyes to your marketing, earning you new audiences and more registrations. All without a lot of extra work on your team.
A VIP invites program is the same thing, but primarily focuses on your biggest, most valuable, and most recognizable partners.
Partner invites programs — no matter how illustrious your event or how great your relationships with partners are — will never have 100% participation rates. It's just the nature of business. So it makes sense to prioritize your biggest partners, and here's how.
1. Identify your VIP partners
Start by identifying your most important partners. You likely already have a sense of who they are, but if not, some metrics you can track are annual revenue, number of staff, level of their sponsorship/exhibitor package and industry name recognition. The last one is particularly important, because with an invites program you are relying on the partner's reach and influence. So be sure to look at number of social followers, too.
2. Choose compelling incentives
Once you've identified your VIPs (i.e. very important partners), determine incentives that will motivate them to participate. There is no science to this part; you have to understand what your partners value and offer it. One important thing to keep in mind is that your partners are smart — they've partnered with you, haven't they? They'll inherently know if you're offering something of real value or just something that looks good, so offer them something great.
Also, for example, a heavy manufacturing firm is not likely to respond to the same incentives that won over a chamber of commerce. But to get the wheels turning, here are some incentives our customers have seen succeed:
Offer extra tickets for partners' sales teams at increasing levels of participation. This gives partners more opportunity to earn a higher return on their involvement but costs you next to nothing extra.
Offer upgraded sponsorship packages or larger booths to partners who participate at a certain level. Pro tip: offer these incentives for next year's event. It makes this year less hectic and locks in another year of partner participation.
Offer attendee matching at exclusive lunch, cocktail, or other breakout sessions. Give your VIPs valuable face time with your VIAs (very important attendees).
To promote some healthy competition among partners, identify opportunities to offer the highest-performing partner more positive exposure to your audience, such as a shoutout from the keynote stage.
Check out this article for some more ideas on how to incentivize partners.
On top of offering something directly to your partners, also give them something to share with their networks. One of the best things your partners can share is free or discounted event registration.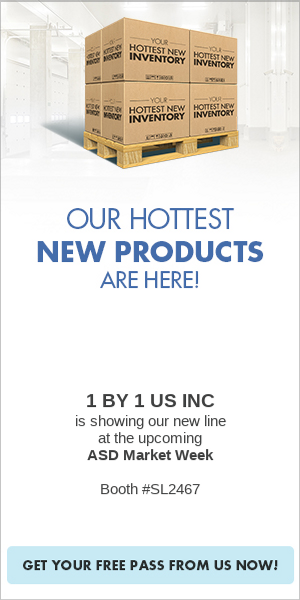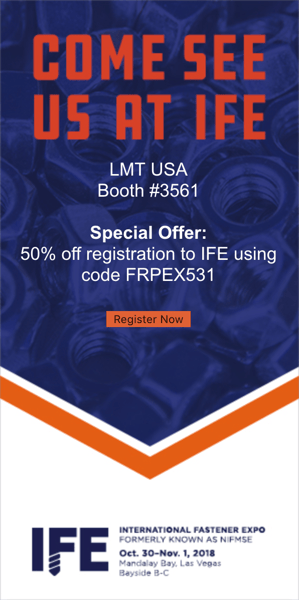 Examples of partner banners offering free or deeply discounted registration
3. Reach out personally
As you know, the early stages of a new marketing initiative can make or break its success. And getting partners to agree to do something is very different than getting them to actually do it.
So when you're developing a VIP invites program, the most crucial part is follow-up. You have to follow through with your partners to ensure they're holding up their end of the bargain by sharing the collateral you provide. There's no better way to do this than personal outreach, even if it means a little hand-holding.
Calling your partners to pitch them the idea is step one. The best way to do this is personal outreach from the leaders of your organization to the leaders of theirs. That appeals to your partners' sense of authority and assures them that your invites program has full buy-in from the top down.
Once the terms of the invites program are hammered out, you can put the marketing managers of both organizations in touch to help execute. You may only need to do this once, because each following year, your partners will be more familiar with the process and will have seen its benefits on the show floor.
4. Create and distribute collateral
Now that you've identified your VIPs and thought of some ways to incentivize them into participating, it's time to produce their invites collateral.
There are a lot of ways to do this, and many vendors to choose from (like nvytes, Gleanin, and Feathr's own Invites) that make scalability easy. For example, with Feathr Invites, you can make co-branded emails, banners, and landing pages using our beautiful, pre-designed templates, and all you have to customize are the merge variables that contain the partners' names. Once you do that, you can export and deliver the collateral to your VIPs.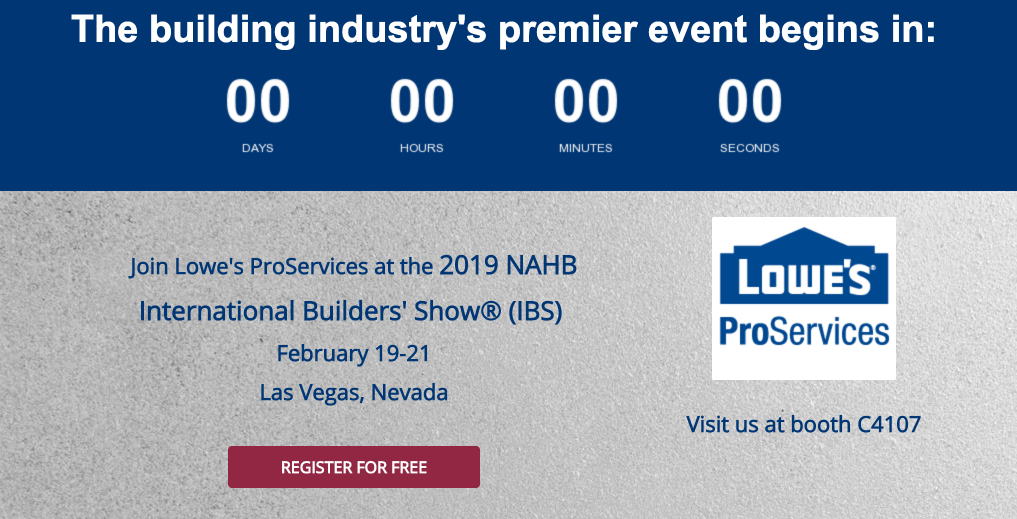 Example of a Feathr Invites landing page for Lowe's Pro Services at NAHB's International Builders Show 2019
5. Run VIP-specific retargeting campaigns
We've talked before about how partner invites and retargeting ads work together to amplify the other's success. A VIP partner program is an especially appropriate use case for that tactic. When you have excellent working relationships with influential brands in your industry, you should shout it from the rooftops!
One of the most effective and efficient ways to do this is to run display ad campaigns promoting your VIP's relationships with your event. Your partners hold up their end of the invites program bargain by organically sharing your invites collateral to their audience, but you shouldn't expect them to run paid campaigns. That's your job. But the good news is those campaigns can target not only your own web audience, but any of your partners' audience that has interacted with their invites collateral.
A simple campaign idea (but don't let these limit your imagination) would be to promote a variety of creatives with messaging like "our event is proud to feature this partner" or "come to our show and see the latest from this partner." This kind of ad campaign is especially useful if your VIPs have as big of name recognition as your event.
Launch your invites campaign today
Rolling out the red carpet for your event VIPs will continue to develop that partner relationship, but it also has the potential of increasing awareness and registrations for your event.
Start running your VIP invites program today and ensure your event is a success for everyone involved!