As a credit union, you might feel that working with a marketing agency doesn't always get you the conversion tracking you're looking for. You see data on opens and clicks, but this can be hard to translate into dollar amounts and true ROI. You might even have piles of MCIF data, brimming with insights on which members are primed to buy another one of your offerings – but finding ways to reach and convert those members can be a struggle.
The bottom line is this: you're sitting on a virtual goldmine in terms of web traffic and member data, and you've put in a lot of effort to acquire it. So how can you keep that traffic moving to grow your customer base, cross-sell existing members, and maximize ROI?
That's where digital outreach channels like ad retargeting come in.

Have you ever been shopping online for something, and the next day you see a digital ad for that exact product? That's called ad retargeting, and it's not just for consumer brands. Your members and prospects now expect the same things from you that they expect from a business like Amazon – a personalized and streamlined online experience. And delivering this kind of experience through cost-effective channels like retargeting is the best way to turn more of that web traffic into lifelong members.
Retargeting works in sync with your website, helping you speak to your audience members with messaging that is tailored to their specific activities and interests, making them far more likely to convert. And the best part? Retargeting lets you serve ads to your customers on other sites, after they've left yours.
For credit unions, this can be a particularly important factor. If you're like most financial institutions, you probably get a lot of site traffic each day simply from customers logging in to their accounts. Retargeting lets you capitalize on this traffic and introduce your members to new products and services by showing them ads across the web – leaving them to go about their financial business on your site without any interruptions.
Get more out of your other marketing campaigns
It's important to note that retargeting isn't meant to replace your other marketing efforts. On the contrary, it's a tool that can enhance the results of any other campaigns you might have in place already.
Let's say you're working with an agency to drive awareness about the benefits of joining your credit union. Conversion tracking might be less important for a robust awareness campaign whose main goal is to bring in more web traffic. But in the long run, that traffic is meaningless if you don't convert it.
A retargeting tool like Feathr gives you visibility into what those visitors are doing on your site and then lets you serve them messaging based on their behaviors. Real-time reporting helps you see what's resonating with your audience or where you could make improvements, and conversion tracking lets you prove ROI down to the dollar, so you can keep board members, budget guardians and compliance teams happy.
Another way retargeting can complement your existing efforts is by helping you put your data to use. If you have MCIF data or any other predictive data about your members and prospects, this can be a great fit for something called email mapping.
Email mapping allows you to show ads to people even if they haven't been to your site in a while (or at all) – all you need is their email address. If you have a list of people whose predicted next best product is a HELOC, for example, simply upload their emails to Feathr and run a campaign targeting them with ads about the home equity loans you offer.
Retargeting is designed to fit in seamlessly with your other marketing campaigns and enhance your ROI across the board. Next, let's take a look at how one Feathr customer has done exactly that.
How Florida Credit Union uses Feathr
Florida Credit Union (FCU) has offered financial services to individuals, school systems, community colleges and other educational groups for more than 60 years. Today it is a leading credit union in North and Central Florida that serves 45 counties and is continually expanding its product and service offerings.
For years, FCU felt it was wasting money on agencies that could help them bring in web traffic but then couldn't give any visibility into what those visitors were doing on the site. When they began using Feathr in April 2020, they were relieved at how quickly they started getting those insights they had been missing.
Additionally, FCU has been able to minimize the workload on its own marketing team by leveraging Feathr's Implementation Services team to design the creative assets and manage the retargeting campaigns.
In just the last year, the organization has run more than 65 advertising campaigns in Feathr to promote offerings from auto loans and mortgages to credit cards, home equity loans and more. They've gotten a much deeper level of visibility into who is actually converting and why. And while they've seen great quantitative results from these campaigns, they have been the most excited about the improved visibility they've gained into the entire customer journey and the ability to prove ROI.
The next few sections will talk about six different initiatives that FCU promoted using Feathr, along with sample ad creatives and some best practices they found along the way.
Auto loans
Perhaps your organization offers auto loans with lower interest rates or smaller minimum-loan requirements than other lenders. If so, this is something that you should consistently advertise to members.
To promote perks like these, FCU ran a number of ad campaigns to cross-sell existing members who might be in the process of buying a car.
For starters, they set up retargeting campaigns around their auto loan pages. Anyone who visited one of these pages would continue to see ads promoting the benefits of taking out a car loan with FCU versus another lender. Furthermore, anyone who visited the auto loan application page but then abandoned it would be shown ads encouraging them to complete their transaction.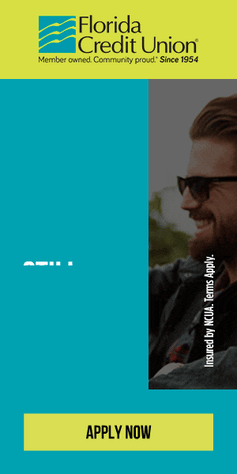 Ad retargeting auto loan page visitors

FCU also ran several email mapping campaigns targeting members with ads about auto loans. One campaign in particular was based on MCIF data that FCU had gathered about which of their existing members were best suited for their next product to be an auto loan. They uploaded those members' email addresses into Feathr and ran ads like the one below.

Email mapping campaign targeting existing members based on MCIF data
Home equity loans
Credit unions are natural sources of home equity loans, so it's easier for your customers to get these types of loans from you rather than a new bank. If you regularly provide these types of loans, retargeting is a great way to gently and consistently remind people of that. Be sure to focus on how quick and easy the application process will be for your members since they already have a relationship with you.
FCU offers home equity loans to help customers consolidate debt, renovate their homes, or just have a little more financial freedom. Their HELOC page offers detailed descriptions of each type of loan as well as calculators to help members figure out exactly what they need and how it lines up with FCU's options.
Through retargeting and email mapping, FCU then serves ads to people depending on what page they visited or what products they already have. They ran several campaigns retargeting visitors to their HELOC page or other related pages, and they also ran email mapping campaigns based on demographic information or purchase history to cross-sell existing product holders on a HELOC.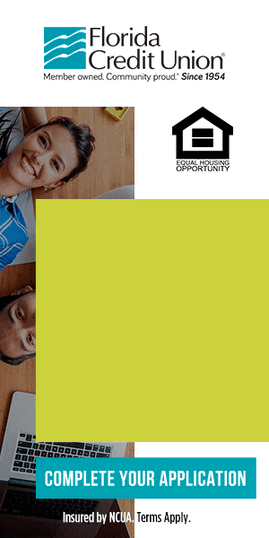 Retargeting ad with more info about HELOC application process & benefits
Mortgage applications
As a credit union, you can offer a much more seamless mortgage experience to your customers, especially if they already rely on you for other financial services. It's important to remind existing and prospective members why they should trust you over some huge bank for such a big life decision.
Similar to what they did to promote home equity loans, FCU ran ad campaigns based on demographic data, predictive data, and website activity to target people who were (or might soon be) in the process of looking for a home.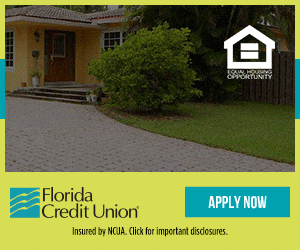 Ad promoting the ease of FCU's mortgage application process
Membership
You already understand the benefits of membership with your credit union. You're a nonprofit member-owned enterprise without all the bureaucracy and hidden fees of a large bank. You serve local areas, which makes your services more accessible. And you probably offer much more flexible payment options and lower interest rates on loans than big banks.
These are all things that you know. But does everyone in your community?
To tackle this, FCU ran retargeting campaigns on a number of their high-intent membership pages, along with other pages where people were looking for a specific service. For example, they ran an email mapping campaign to target people who had gotten an indirect auto loan but were not yet members.

FCU also ran a Facebook retargeting campaign encouraging people who had visited specific pages on their site to open an account, through highly targeted Facebook ads managed right within Feathr.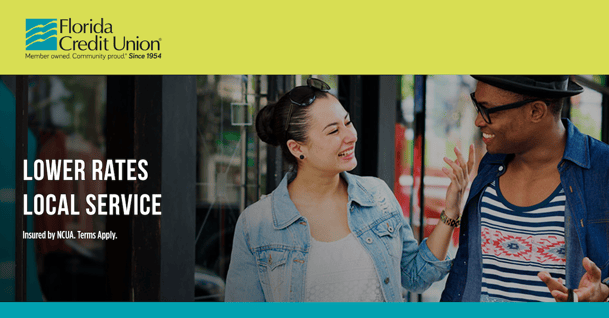 Ad from Facebook retargeting campaign, run right from Feathr
Credit cards
There are many benefits to getting a credit card through a credit union, but your audience members might not be fully aware of them. You can use ad retargeting to promote your lower annual and late fees, low APRs, higher approval odds, and exceptional customer service.
FCU ran ad campaigns retargeting web traffic on other pages of their site – not just the credit card application page. They simply excluded web visitors who already had a credit card with them, and targeted anyone who visited the blog page or logged into their banking account with ads encouraging them to sign up for a card.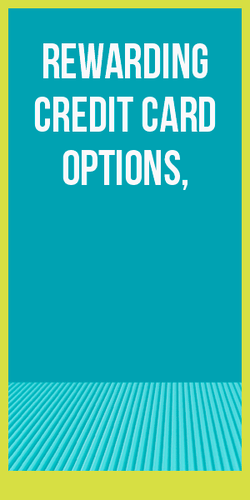 Ad from retargeting campaigns to get people to sign up for a credit card

Ready to grow your revenue with retargeting?
Find out how Feathr can help.