To have a winning communications or marketing plan, you need to be working on the right software. There are plenty of options if you're looking for geofencing software — from Radar to MoEngage — but at Feathr, we've created a platform that gathers email, ad, sponsored retargeting, and influencer marketing tools in one single, easy-to-use platform.
Learn more about one of the best ways to find new donors, attendees, members, or clients: geofencing.
Tech summary: Geofencing software
Geofencing is rapidly gaining ground as an effective marketing technology for generating awareness and interest in your organization, its events, or even its fundraising activities. Using GPS and RFID technologies, geofencing software allows you to advertise to individual addresses or pre-defined virtual boundaries known as geofences.
Geofencing has been an important technology in GPS and security industries for some time, but only recently has it become essential for successful advertising campaigns. It should be one of the first ad campaigns you run to gather new potential registrants, members, or donors.
Location, location, location
Targeting locations is essentially the inverse of segmentation, which serves ads to people who have visited your website or a site that you have tracking data on. Segmented advertising targets "known" people in unknown locations. Geofencing targets unknown people in a known location. For this reason, the key to geofencing is just like the key to real estate: location, location, location.
Here are just a few examples of places you can target:
Expensive neighborhoods
Office buildings
Festivals, concerts, sporting events
University campuses
Competitor's events!
Don't miss the opportunity of geofencing a competitor's event!
The most effective way to ensure your geofencing advertising budget is well spent is to run campaigns when you know there will be a large gathering of qualified prospects. The quintessential example is a conference or event that matches your organization's work. We know it sounds a little aggressive, but it may be the single best way to find new people who you know are interested in your organization.
The location that you decide to target will ultimately depend on your organization's target audience. For example, if you're a religious nonprofit, you may consider geofencing churches or places of worship. If you're organizing an event for pharmaceutical companies, office buildings or a competitor's event might be your best bet. Wherever your audience congregates, that's where you want to geofence! Get creative!
How to make the most of your geofencing campaign
Geofencing is a top-of-funnel advertising channel, meaning it is most valuable as a brand awareness or nurturing tactic.
Understand that it isn't likely prospects will actually register for an event while they are in the middle of attending another one, but putting your message in front of them while their mindset is already on your subject can make it stick. It's a squandered opportunity not to advertise to a collection of well-matched prospects.
This is also something you can do retroactively — the event could already have happened but you can still pull a list of prospects who were there on that specific day and time. You can use events up to a year old, but data is more accurate if it's within the last three months.
Where to show your geofencing ads
The nature of geofencing means mobile advertising is the most effective channel. Your prospects will be mobile and your ads will reach them on their mobile devices.
Geofenced ads are triggered when a mobile device enters the bounds of a geofence. Geofences can be set between 1,000 and 30,000 meters radius around a specified location.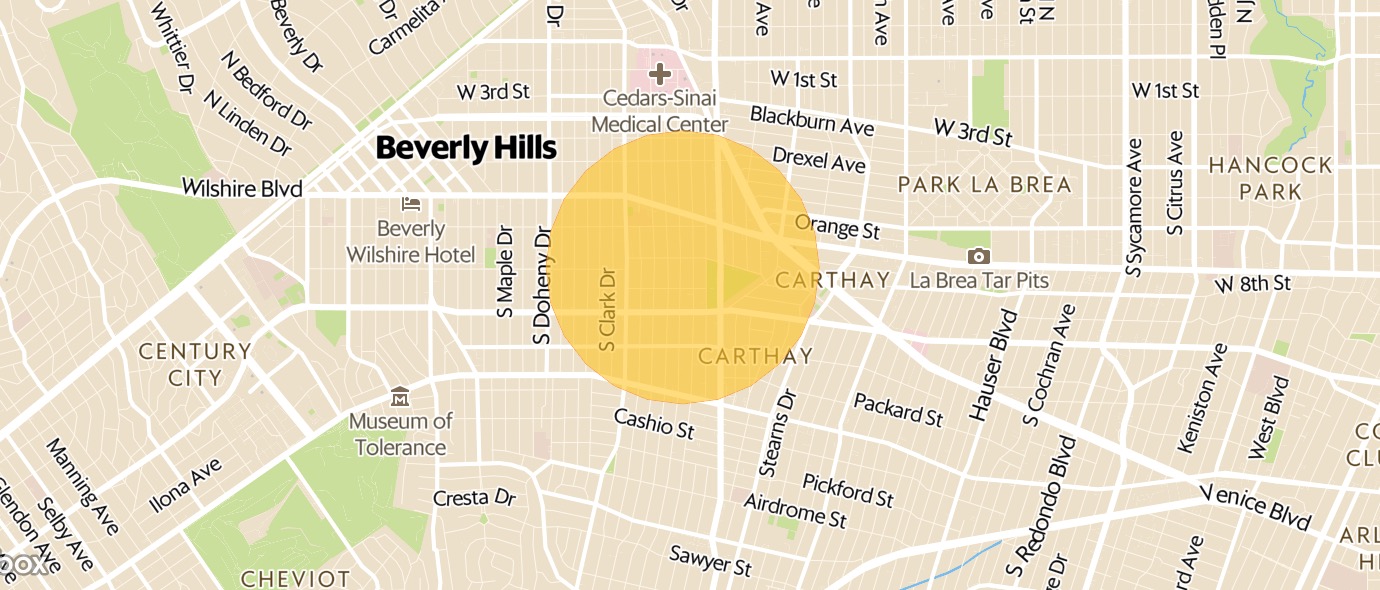 Above is an example of a geofence set by the American Humane Society, which targeted different studios and guilds in Los Angeles, promoting the humane treatment of animals during film production.
Ideas for ad copy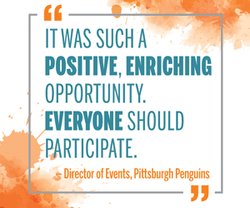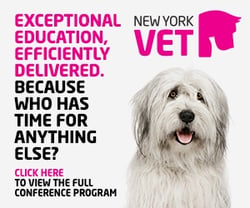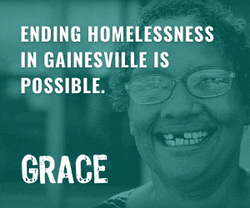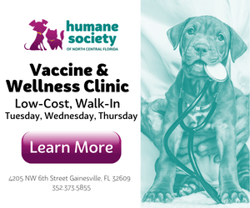 Some examples of successful Feathr customers' geofencing campaign creatives.
Choosing a marketing message for a top-of-funnel channel can be a challenge. The trick is not to overthink it. What is the one thing you want to get across to someone who has never heard of your organization? Depending on timing and location, here are our suggestions.
Value prop/differentiator: What makes your organization or event great? What makes it unique from your peers or competitors? Is it your educational programming? Your certification credits? Your networking party or annual gala? Ideally, these are questions you've answered time and time again, so spread the word to your newly-targeted audience because it's the first time they'll be hearing it.
Testimonials: Introduce yourself to a new audience through someone else's words. Hearing the message from a trusted source adds authority to the appeal because it's not coming straight from a marketing department. Same with showing highlights; it's the old storytelling truism of "show, don't tell."
Geographically-specific messages: This is a no-brainer for geofenced advertising, but still worth mentioning for best practice. Using geofencing to run a "drive-in" campaign is an excellent last-minute attendance booster for events. It targets a wide geographic radius but encourages attendance from locals. Drive-in campaigns remove the financial barrier of airfare and sometimes even hotel accommodations, making the decision to attend a lighter and easier one.


When to run your geofencing campaign
As you've learned, the defining element of geofencing is where, not when. But there are a few key timing elements that can ensure your geofencing campaigns are more successful. Obviously, if you're targeting a competing event, it's crucial to get the event dates right. You wouldn't want to, for example, advertise a butchers' trade show to the American Vegan Association's annual conference.
Because geofencing is a top-of-funnel, awareness-building style of advertising, you can run geofencing campaigns year-round, even outside your other communication timelines. As long as your website has landing pages that explain your event or organization, you should be running geofencing campaigns to drive traffic and build awareness!
Start geofencing today
Learn more about Feathr's geofencing software solutions and begin a conversation on
making the most of your digital advertising initiatives