We're excited to announce several cool new features, campaign types, and other changes that make it easy to centralize more of your efforts in Feathr and meet your marketing goals for 2022.
As always, if you have any questions about these updates or want to upgrade your license to access even more features, connect with your Customer Success Manager.
Reach people when they complete an action with automated emails.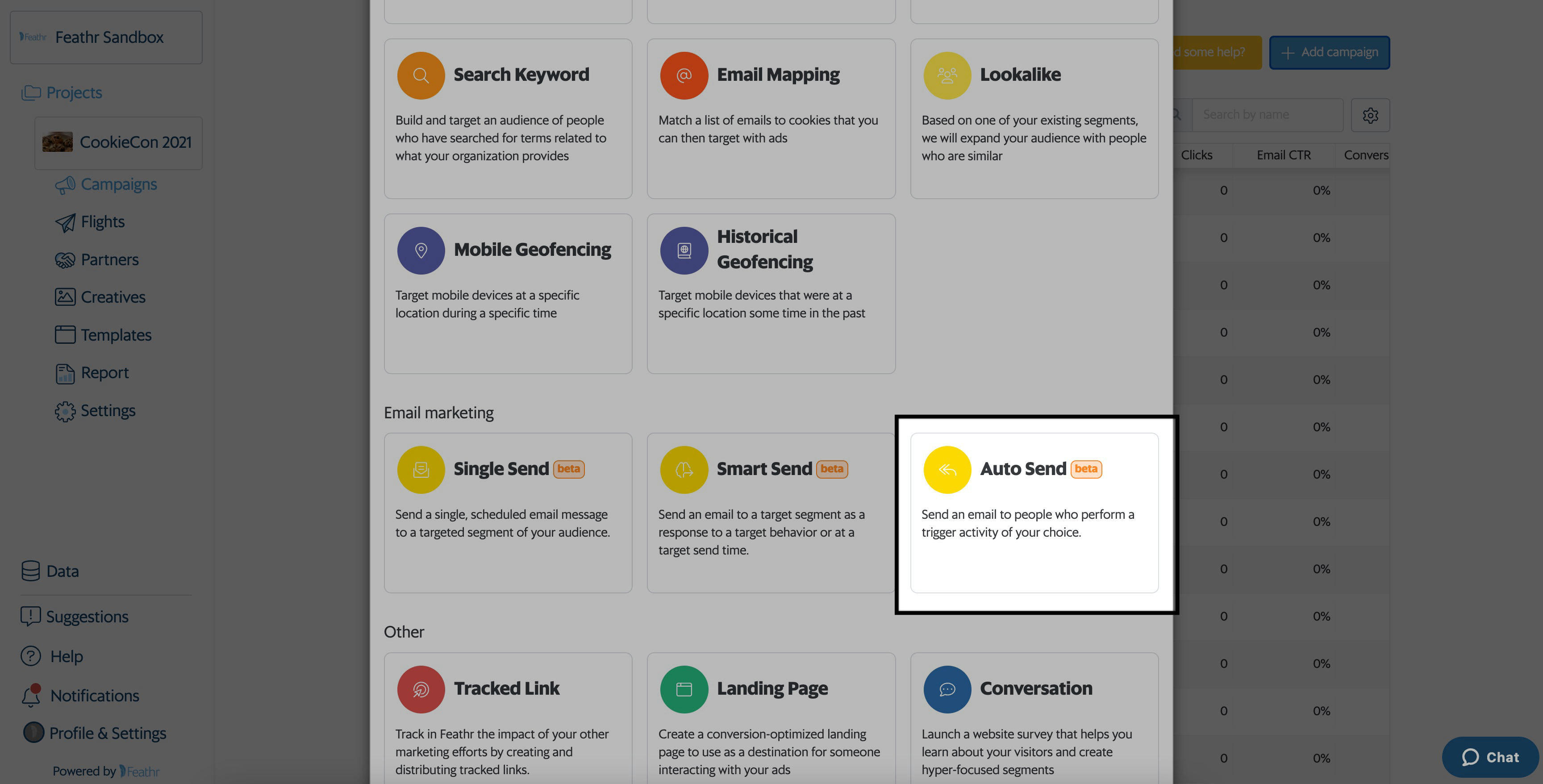 If you've already played around with Single Sends and Smart Sends, you'll be happy to know that we've rounded out the email tool with a new campaign type – Auto Send – which lets you trigger marketing emails to individuals based on how they're interacting with your website. Simply create your rules for when an email should be fired off, like when someone visits a certain page of your site, submits a specific form, or even interacts with another Feathr campaign.
Easy ways to think about Auto Send💡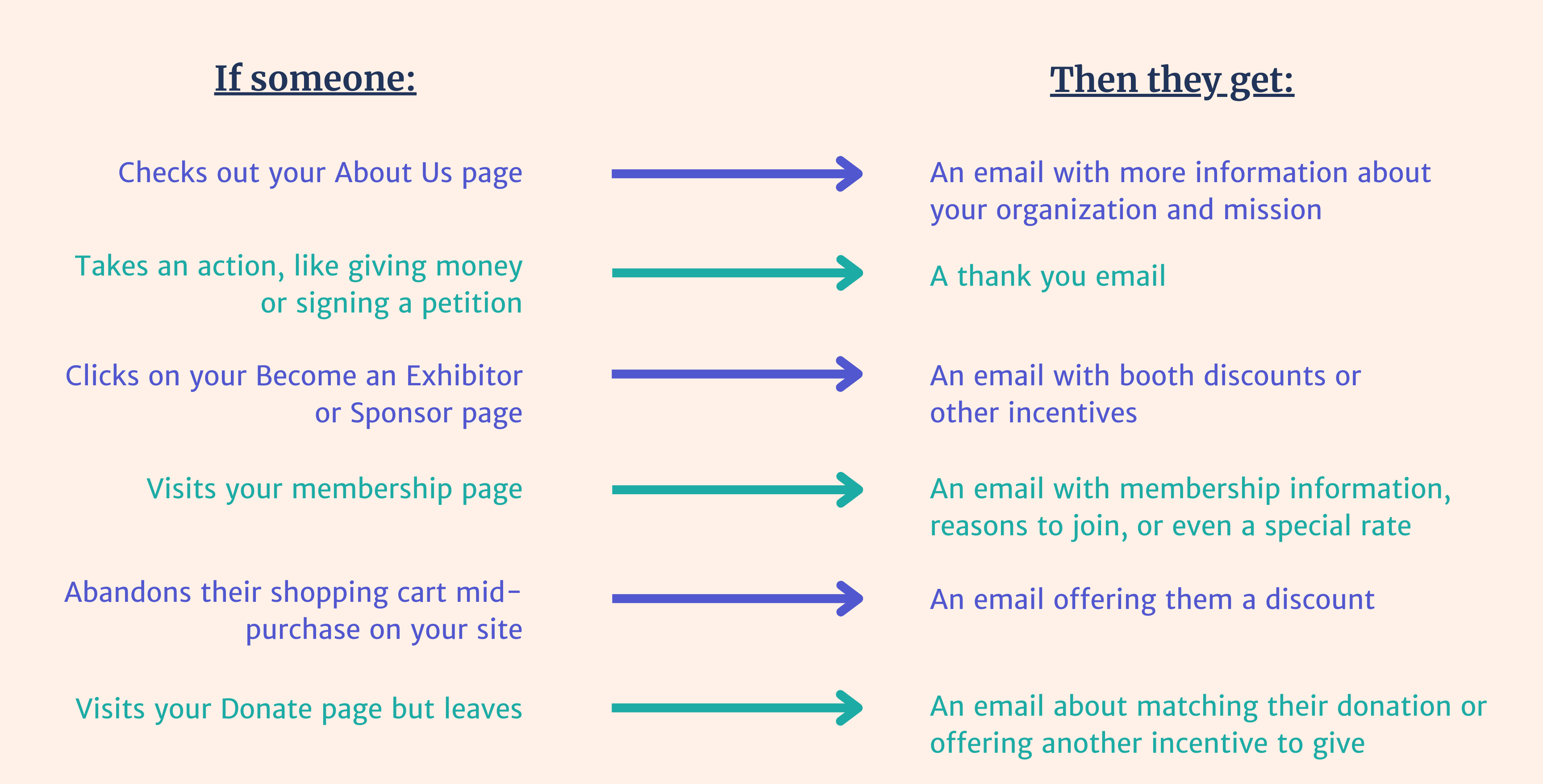 Offer more holistic digital sponsorship packages with sponsored email campaigns.
You can now send out beautifully designed marketing emails on behalf of your sponsors, exhibitors, and other partners. And better yet, you can guarantee sponsors more reliable, multi-channel access to your audience when you're running their email campaigns and sponsored retargeting campaigns in the same place.
In other words, this is your new pitch: "Buy this digital engagement package that includes both sponsored emails and sponsored ads delivered over the next month. Once someone clicks on your sponsored email, they'll automatically start seeing your ads as they browse the web."
Not sure if you have access to sponsored emails?




Manage upcoming tasks more easily in your notification feed.
See your read notifications in your notification feed and mark them as unread as needed. This makes it easier for you to manage tasks in Feathr and use your notification feed as a reminder list to review campaigns, switch out creatives, increase budget, and more.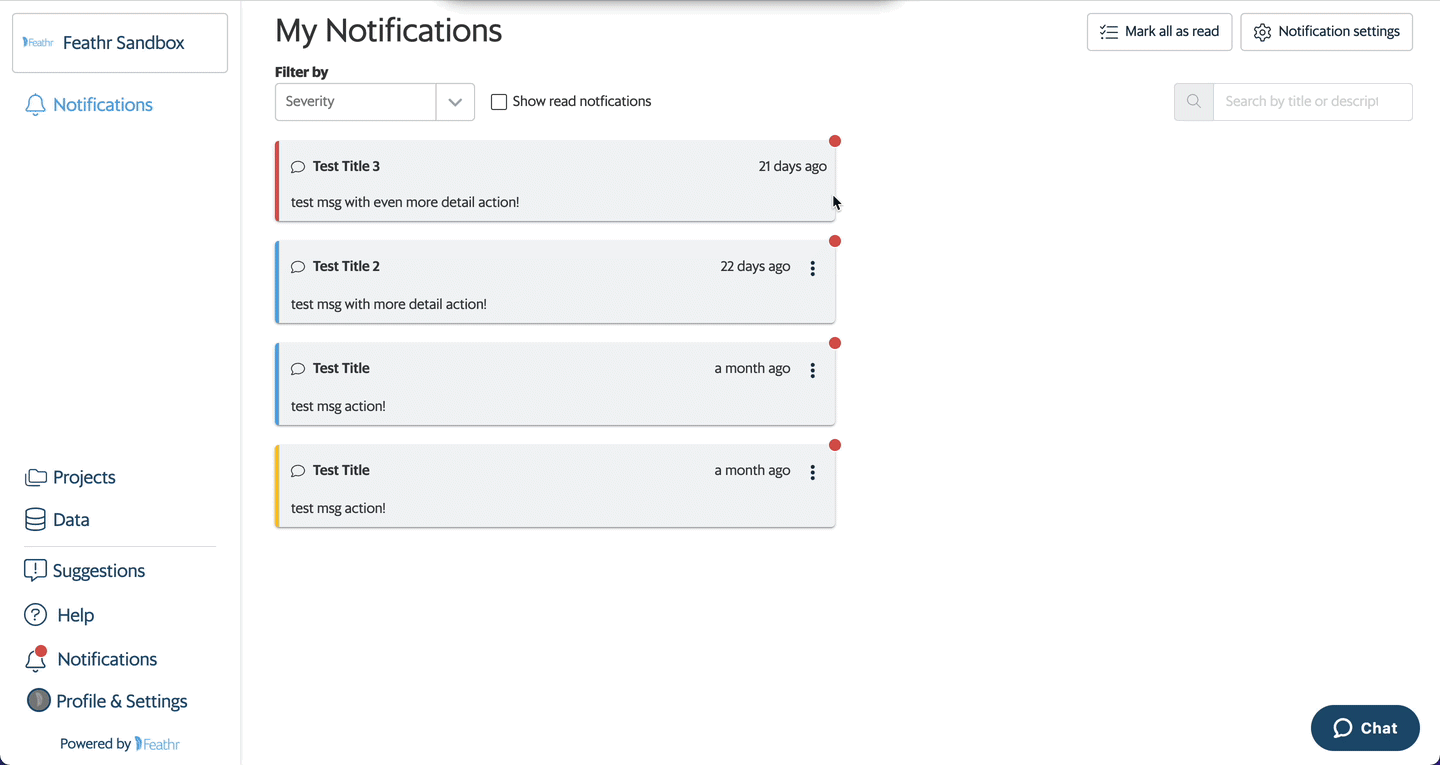 Plus 6 other email enhancements to get you into more inboxes!
1. Automatically exclude contacts to help improve deliverability.
Your organization should always be taking active steps to reduce bounce rates and keep your lists clean. However, some contacts are bound to slip through the cracks, and we want to help reduce any deliverability issues that could cause. Email campaigns you send through Feathr will now exclude specific groups of contacts that you should not be emailing, which will do wonders for your performance metrics and overall email health. These excluded groups include people who have previously:
Hard bounced (a.k.a. couldn't receive your email because of a permanent issue like an invalid email address)
Soft bounced (a.k.a. couldn't receive your email because of a temporary issue like a full inbox)
Marked one of your previous emails as spam
2. Easily see how people are interacting with your emails.
You can now use a whole range of email campaign interactions as segment filters or view those interactions at the individual contact level. Say you want to target a group of people who opened a previous email – you can create that segment with just a few clicks. Or if you want to see whether a specific person engaged with last week's email newsletter, just go to their Person record and filter for specific interactions in the activity dropdown.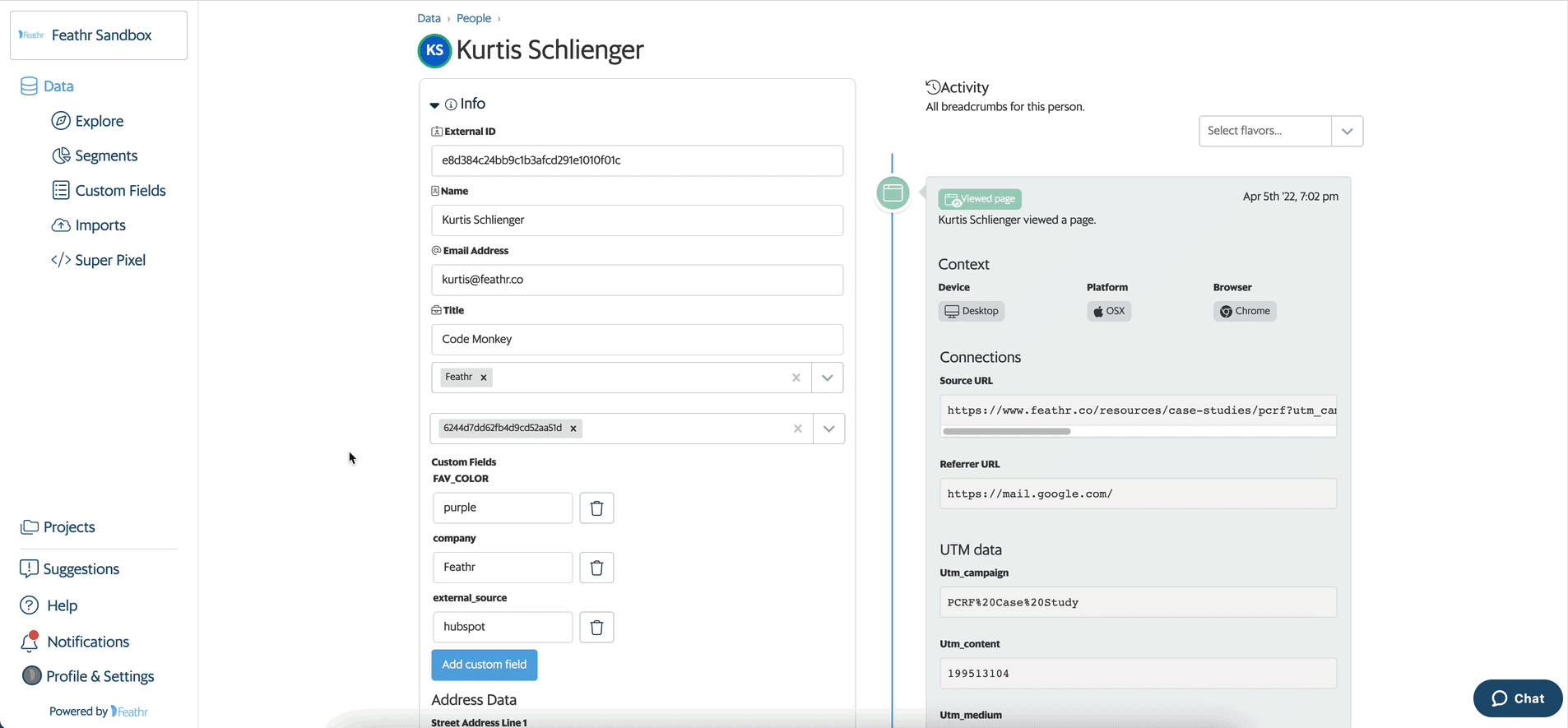 3. Stay on top of email performance with detailed campaign reports.
Email Campaign Reports include unique clicks, soft bounces, opens per person, conversions, and more than 10 other key metrics. You can also get a bird's-eye view of email campaign performance metrics as columns in Project campaign tables.


4. Manage subscription preferences of a contact right from their Person record.
This is an easy way to keep your email lists clean and up to date. When you click into any Person record, you'll now see a tile called Subscriptions below the Info tile. Simply select or unselect whatever level of subscription you're managing and hit Save Changes. Easy peasy.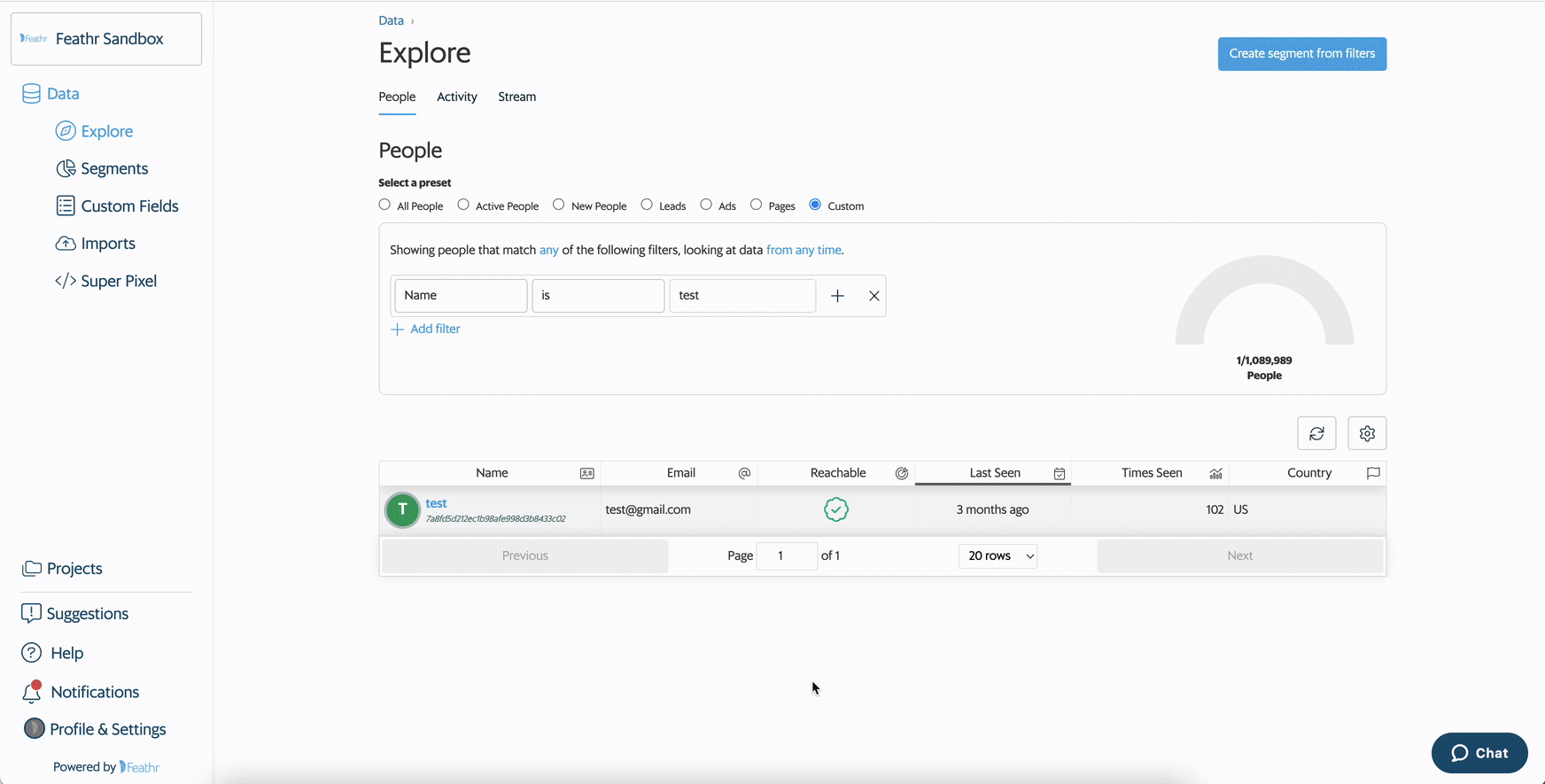 5. Or let your recipients manage their own subscription preferences.
We've made this process simpler, which offers a better experience on the recipient's end and in turn keeps your email lists current without you having to lift a finger. If a contact clicks through to the Subscription Management page from one of your emails, they can now choose to opt into or out of three different subscription categories: account wide, project wide, and just that specific campaign. Just be sure to visit Recipient Preferences Page Settings after you've published a campaign and write in names for each subscription level so they make sense to your recipients, as shown here:
6. Revisit any step of an email campaign after you've hit publish.
This makes it easier to check what targeting, goals, messaging, etc., you used in a given campaign. Plus you can even go back and edit an Auto Send campaign, as long as it's still active, which gives you flexibility to explore what works and change what doesn't.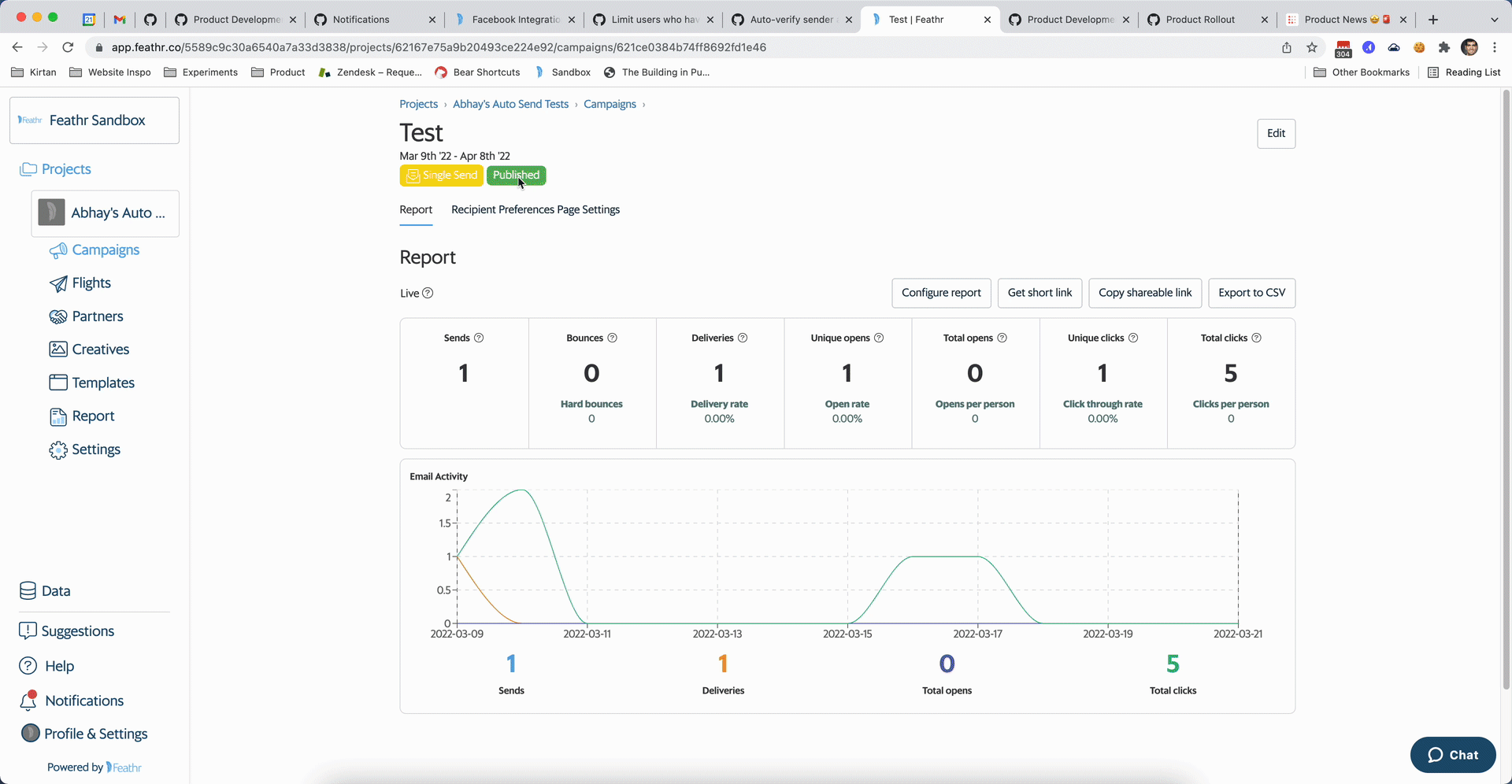 We want to hear from you!
We always love to hear about features you'd like to see in Feathr or any other thoughts you have. The Suggestions tab in the app makes it easy for you to share your ideas.