Marketing ideas are a dime a dozen, but every museum is one in a million, with exhibits, collections, and perspectives that set them apart. Museums are built for everyone, but they can't serve their purpose if people don't know about, engage with, and support them. And that's where the marketing tactics come in.
If you're a part of a museum and have been handed the age-old task of increasing ticket sales, memberships, and community engagement, then leveraging digital marketing and communications to their fullest potential may be the best step forward.
And here's the good news — in 2018 more people visited a museum, science center, historic site, zoo, or aquarium than attended a professional sporting event. There are people out there looking for your museum. The job is just to find the right ones!
We're going to highlight the five tactics museums can begin using today to bring in more visitors, sign up new members, and continue to change peoples' worlds.
1. Make your website as compelling as your exhibits
The first place someone will interact with your museum will almost certainly be online — either through their phone's map or directly with your website. Because of this, you have to begin selling your exhibits before they even walk up to the ticket line.
First, before you even rewrite a single word on your website, make sure that Google or Bing has all the relevant information about your museum. You should have an account with Google and Bing so that you can let prospective visitors know the hours you're open, a phone number for more information, and a link to your website, which should highlight your current or upcoming exhibits.
Once you've let visitors know where to find you and given them a good phone number to call in case they have more questions, it's time to upgrade that website. Look at a few larger museums as well as some of your competitors and ask yourself whose website is the easiest to navigate and the most visually appealing.
If you have all the current information easily accessible and think even younger demographics would like how it looks, you're good to go! But if it looks like it was made a decade ago, people may make the wrong assumption and think your museum isn't attractive inside. This may be very far from the truth, but first impressions really do make a difference.
Your job will be much easier if you're working with a content management system (CMS) like Wordpress or Hubspot as it's usually possible for teams to upgrade design without investing tens of thousands of dollars with external vendors. But whatever you're working with, it's essential that you make your museum enticing through someone's first interaction with your website.
People today have almost too many options, so if they aren't drawn to your museum from the first second they land on your website, there's a high probability they'll keep looking.
2. Keep your greatest hits on the playlist
A lot of blogs are going to give you 100 new ideas, but I'm here to tell you to keep doing direct mail or galas if that's working for you. There's never a good reason to stop doing something that works.
The one important caveat is that you should have a very clear, quantifiable definition of what success is, and your current campaigns should be measured through that lens. Feeling like something is working is very different from knowing it. Is your current campaign bringing in enough revenue? Did it bring new people to your website? Did they become members?
Once you're accurately tracking all current campaigns, decide which ones should stay and which ones should go. This will help you stay on budget and realign your marketing spend with the things that work. Also, by knowing what's working and what needs to improve, you'll be able to expand in new areas where you may find even better results than your current, best-performing campaigns.
3. Personalize your messaging
Museums are traditionally great at what marketers call segmenting, or messaging different groups different things. Since major donors are so essential to the success of a museum, these people tend to receive entirely different emails from volunteers or members.
But this same idea should be applied to all marketing campaigns. Segmenting each of your audiences and considering their motivations and interests will help recruiting new members or volunteers. Even all prospective donors aren't the same. And the more that you can differentiate your different audiences, the better.
As people are receiving more and more personalized ads online, they've come to expect organizations to offer them relevant, personally catered information. And they're likely to unsubscribe from your newsletter or become disengaged if they continue to only see general messaging.
4. Start competing for attention with digital ads
Research estimates the average adult is exposed to between 4,000 and 10,000 ads each day. If you aren't one of those 4,000 or 10,000 ads, then it's going to be hard to stay front of mind for your prospective visitors, members, or donors.
Budgets for nonprofits, including museums, have been steadily increasing over the past years. In 2017, the Nonprofit Communications Trends Report found 19% of nonprofits had no set budget for marketing and found money for these programs only as needed. But by 2022, 65% of nonprofits with over 20 staff had at least two full-time team members in marketing related roles.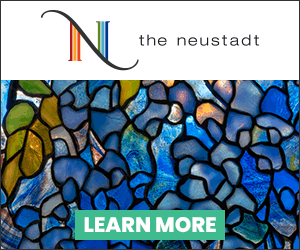 Example ad promoting The Neustadt collection
Time is of the essence in the new digital order. Museums that allow peers to outpace them should expect fundraising goals to remain unmet and members to disengage. Museums don't need to spend on par with the largest for-profit organizations, but they must compete with peers to stay front of mind in a saturated digital environment.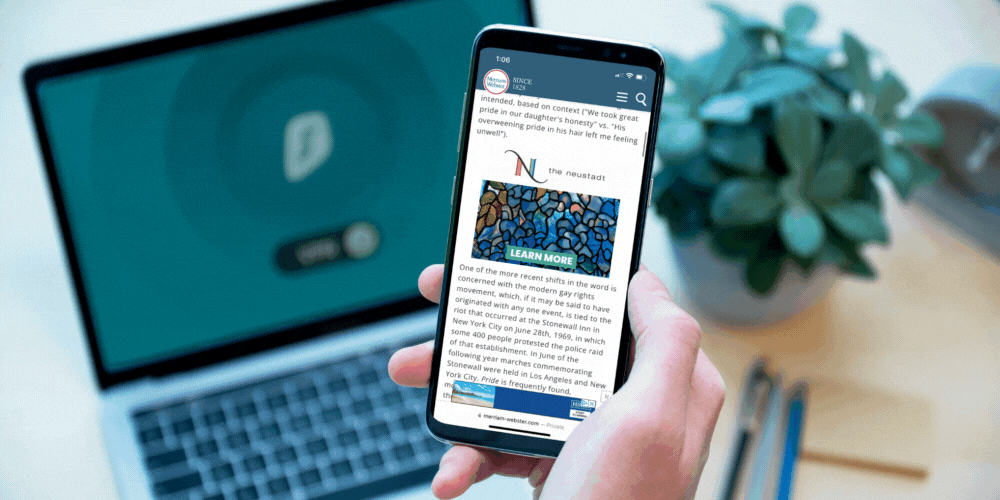 Example ad displayed on mobile
Finding the right software solution so that your museum can serve ads to prospective visitors, people considering membership, or donors can have a profound impact on revenue targets.
And every ad doesn't need to send someone to a ticket or donation page. Your museum likely already has valuable digital assets like podcasts, virtual tours, or online galleries. Making it easy for potential visitors, members, or donors to get a taste for what your museum is about is critical for them to take the next step and visit, join, or donate.
5. Align your campaigns and analyze results
We already mentioned quantifying the expectations you have from your marketing initiatives, but we want to reinforce the idea that good marketing is only as good as the information it's based on.
The days of marketing simply from your gut is over. By using the right software and digital tools, marketers have detailed information at their fingertips about click through rates, conversions, email open rates, and much, much more.
Marketing isn't magic, and the more that museums begin to expect their well-planned campaigns to offer them generous dividends, the sooner they'll be able to bring the best exhibits into their museum, expand their research, and blow the minds of kids and their parents alike.
Putting it all together
For museums, it's critical to increase ticket sales and effectively promote upcoming events. This should continue to happen through traditional marketing efforts, but supplementing these efforts with digital marketing can help make this year and the coming years the best your museum has ever seen.
The experiences people have at your museum reshape their worlds and alter the way they communicate with every person they meet. Standing face to face with an Egyptian scroll or the bones of a T. rex, walking through a sculpture gallery or seeing the shoes Judy Garland wore in the Wizard of Oz — these encounters shake up our lives and allow us to see how big and beautiful the world can be! And this is why we want everyone to know what you do!