Blackbaud's 2021 Charitable Giving Report found online giving increased 42% over the previous three years, and in 2021 alone, around 28% of donations made online came through a mobile device. We know nonprofits already have too much on their plate, and talking about one more task can feel overwhelming. But rebuilding that website can immediately increase your impact — and maybe even your team — because it pays off in increased online donations.
We want to help make sure your nonprofit gets every donation you possibly can because we know what you're doing is making the world a better place. With the right digital strategies, you can increase donations and, more importantly, increase your nonprofit's impact.
There are three major reasons the donation process gets interrupted:
They lack meaningful information about your organization or mission.
They didn't have the time to complete the donation at that moment.
Or, their attention was pulled elsewhere.
Knowing the reason why someone didn't finish the donation is half the battle. Because now you know the proper response:
Communicate your mission clearly and powerfully.
Streamline the donation process so it's as easy and fast for donors as possible.
Use the right advertising campaigns to pull attention back to your organization.
Marketing and communications require a lot of creativity and work. But it doesn't require rocket science or magic to increase those online donations, it just requires the right plan.
1. Communicate your mission clearly and powerfully
One of the larger reasons donors drop out on your donation page is because they don't know enough about your organization's mission or the specific project they have the opportunity to give to. And this isn't a bad thing. Your organization wants to recruit informed supporters that are fully committed to your programs, so it's a good thing that they want to know exactly where their donation is headed.
Take full advantage of every moment you have with a prospective donor. It's not certain that you'll have another touch point with anyone, so it's important to maximize whichever format of communication you're in. The person you're engaging with needs to leave the conversation knowing exactly what it is that your organization does and why they should care.
If you end up sitting next to someone new at dinner, you may 30 minutes to tell them about what you do, but if you're serving ads online, you need to sum up what you do in about a sentence. Think critically about the format that you're communicating in and make sure that your first impression is clear and direct and fits within the context that it's being delivered in.
One other way to enhance your messaging is by maintaining a clear brand style and voice. Make sure to include your logo and color scheme on your ads, emails, and other communications so that people attach the message to your organization.
2. Streamline the donation process so it's as easy and fast for donors as possible
There are two major steps to streamlining your donation process: first, make sure people are landing on the right page; and second, make the form as easy to fill out and optimized for both desktop and mobile.
If a prospective donor clicks on an ad and is taken to your homepage, this still requires them to navigate to your donation page. Make it easier for them by cutting out all possible missteps. If your ad is asking for a donation, take them straight to the donation form. If your ad is talking about an upcoming event, either take them straight to the event details page or the registration page.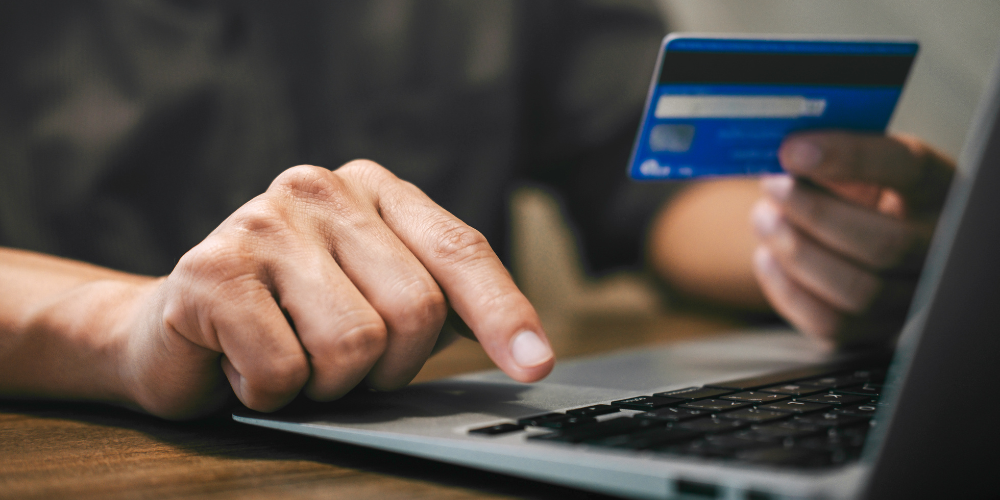 Step into a prospective donor's shoes and follow the path they would take to get where you want them to go, and make sure that this process is as easy and intuitive as possible. People rarely get to the right destination when they don't have the right directions.
3. Use the right advertising campaigns to pull attention back to your organization
Marketing researchers estimate the average person is exposed to between 4,000 and 10,000 ads every single day. Your nonprofit needs to assert itself in order to stay front of mind for a prospective donor. And this doesn't happen without actively advertising online.
One of the single best next steps for nonprofits is to run a donation abandonment campaign, which displays ads to those who made it to the donation form but failed to give.
These people didn't get there by accident. They know something about your mission and were pulled in the direction to give. Following up with this group is simply picking the low-hanging fruit, and these types of campaigns are some of the highest converting campaigns in the digital advertising space: It's estimated that retargeting ads, which cart abandonment campaigns use, are 70% more likely to lead to a conversion than other forms of digital advertising.
Putting it all together
Your nonprofit needs new strategies to increase your audience, retain donors, and draw in new volunteers. But in an ever increasingly digital world, making it a breeze for donors to give online is essential in taking your impact to the next level.
Don't change your mission or purpose, but spend a little extra time making sure everyone knows about the importance of the work your organization does every day. By making the right strategy decisions about your outreach, strengthening your website, and streamlining online donations, you can ensure your organization meets end-of-year giving goals — but even more importantly, your organization can do just a little more good in the world!