As temperatures begin to cool outside, things start heating up for fundraising teams. End of year is game time for nonprofits, and we know your small but mighty team has already been going hard the whole year.
But somehow those EOY goals just keep rising. What is your team's plan this year to increase year-end giving?
Before diving into three ways to boost funding at this most crucial time of year, we wanted to congratulate you on all the hard work behind you.
What you do is so much more than a number — it's about serving a community and changing lives. So yes, we want you to see more donations this year than ever, but we want those results because we want you to continue to make the world just a little better.
One quick note about end-of-year giving that we've found: The best end-of-year giving stems from year-long engagement with current and potential donors and a purposeful marketing plan.
So, even if it's November, don't be discouraged as we have great ideas to turn things around fast, but we really hope you're reading this in January because every idea below is like fine wine — the more you let them breathe, the better.
1. Start running digital ads
We're unashamed of saying that retargeting ads are the single best step forward for nonprofits that haven't jumped into this channel, especially in the form of donation abandonment campaigns (we'll talk about that more in a second).
Americans are online for over 8 hours every day. And this adds up to about 4,000 and 10,000 ads viewed each day. If you aren't actively competing for potential donors' head space, the harsh reality is that you'll be drowned out by all the other noise.
With the right software platform, running digital ad campaigns that lead directly to increased end-of-year giving don't have to be a strain on your team. Geofencing campaigns can give you access to new audiences based on where they go in the real world.
Instead of completely outsourcing the advertising work, it's essential that you and your team have the critical information that these campaigns offer. That way you can optimize those that didn't perform up to par and increase budgets on those that were the most effective.
The days are over where someone could simply say to trust them. The best digital marketing solutions offer easily digestible data so that making informed decisions is possible for even those new to marketing.
Whatever software solution or agency you work with, expect them to share live data with your team and not to shift focus with jargon or acronyms.
Dip your feet into retargeting with donation abandonment
Even if someone does decide not to give the first time they visit your site, don't count that as a loss. On average, 83% of people who make it to the donation page for the first time leave without making a donation. So this is where follow up — especially in the form of digital ads — makes all the difference.
Retargeting ad campaigns can show specific ads only to those people who made it to the donation page but failed to give. They didn't get there by accident, which is why these are some of the highest converting campaigns.
This is one of the key strategies of successful marketers: segmentation.
Segmenting your audience means breaking it up into different groups based on behaviors, demographics, or other differentiating factors. By going after the group that has already expressed interest, you're almost always going to have a much higher conversion rate than if this is the first time they're hearing about your cause.
2. Streamline the journey
Having great ads or emails is only half the battle. If you create captivating and enticing ads that a potential donor clicks on, they then need to get to the right place.
If your ad is directing visitors to your home page, then they'll still need to find their own way to the donation page. And even if you have a very clear website that's easy to navigate, you're adding one more step in the process of turning a potential donor into a recurring donor.
And I don't know about you, but I'd rather leave as little to chance as possible.
The second step in streamlining the giving process is by auto-filling as much of the donation form as possible. There are plenty of options for donor Customer Relationship Management (CRM), but make sure that yours helps streamline donation forms.
Give your potential donors as few reasons as possible to drop out of the process. So many things are competing for a person's time online that shaving off a minute or two of filling out personal information may be the difference between a completed donation or a bounce.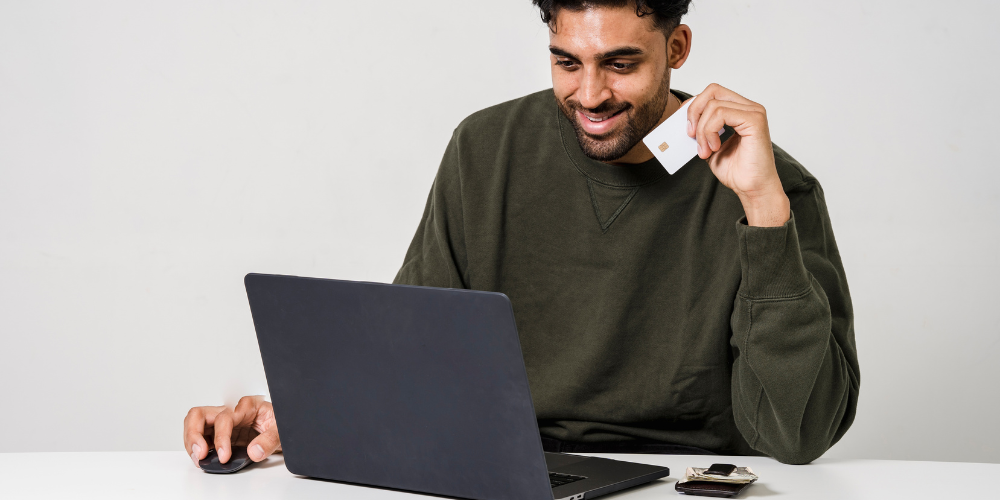 3. Go omnichannel
We often talk about taking your marketing omnichannel as going from mono to stereo. But we've hardly exhausted all the analogies. It's ultimately about fishing where the fish are.
Americans are online more and more, but that doesn't mean that they're all in the same place. Some people are more attentive on social media. Others only get as far as their inbox. Then others, you've got to nudge a few times across the web with display ads.
A year-end giving campaign should be surround sound. Don't simply send out a mailer and call it a day. Follow that up with a well orchestrated symphony of marketing collateral — from emails to ads to social posts.
Reaching people is all about going to where they are and engaging them on a level of trust instead of transaction. Your community should feel special all year round, and the year-end season shouldn't only be about asks but about celebrating the people who've partnered with you to drive your mission forward.
Starting with who these incredible people are and where they want to continue the dialogue with your organization will go a long way as you map out a successful year-end campaign.
Putting it all together
We'll say it one more time: adults in the U.S. spend on average over eight hours online each day. To meet these people where they are means investing more in your website and your digital advertising.
Don't allow for-profits to flood the market with noise when what you're doing matters so much more.
We know your team already works hard to best serve your community. The ideas we offered may sound like a lot, but with the right software solutions it doesn't need to be that hard.
We hope this year-end you meet all your giving goals, and we believe with Good Marketing, the best is still yet to come for your nonprofit!